A REVOLUTIONARY SAMEBIKE ELECTRIC BIKE
SAMEBIKE MIX10 is a durable and reliable electric city bike dedicated to outdoor sports enthusiasts and city dwellers. You can ride through the winding mountain roads at home, or experience the joy of relaxing in the park with a friend. Featuring a SHIMANO 7-speed gear system and a 700*45c Kenda tire, you can adjust the speed according to your needs in different riding scenarios. Whether you're looking for an affordable e-bike or something fun to ride around town, SAMEBIKE MIX10 might be right!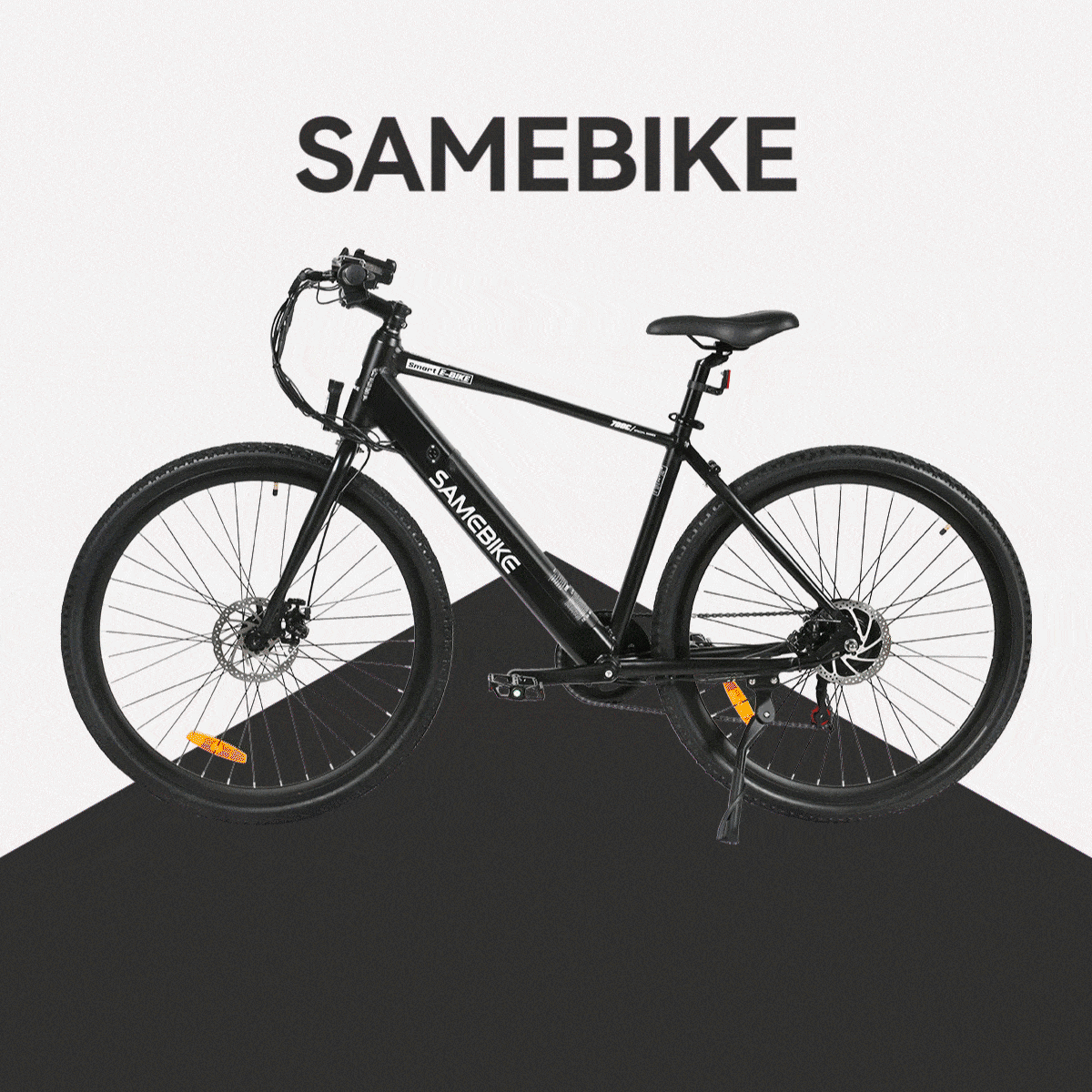 Six colorful choices for everyone
The stylish look and color options give you the opportunity to choose a special city bike that suits your taste, ranging from flaming red, vivid green, calm blue, minimalist grey, elite white, and prestigious black.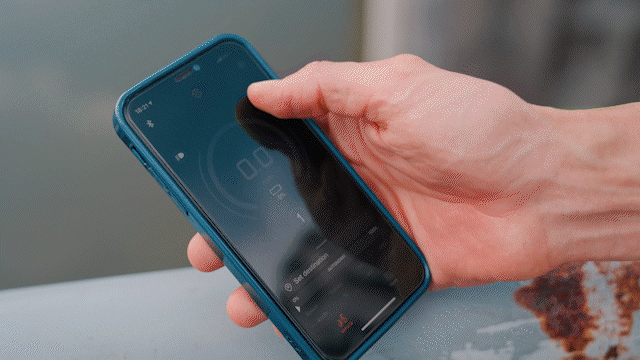 SAMEBIKE MIX10 comes with an APP that integrates product introduction, riding record, and navigation. This smart electric road bike will be the companion, recorder, and assistant of your outdoor journeys.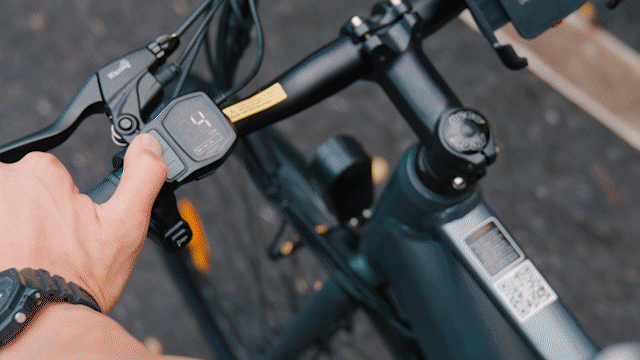 Easy-to-adjust transmission
Gain full mastery of your electric road bike. You can adjust the PAS level from 0-5, or shift the SHIMANO 7-speed gear according to your needs in different riding scenarios.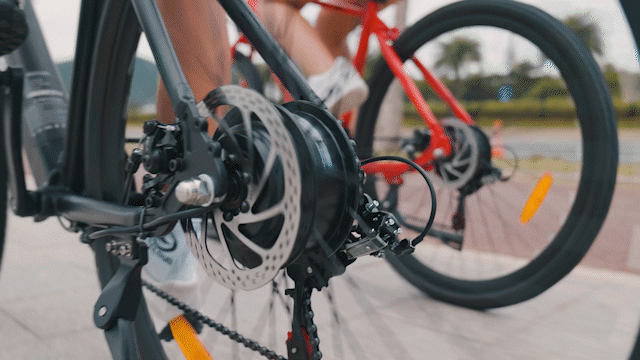 350W electric bike motors plus 18650 lithium-ion battery cells equal surging power. With one single charge, this electric road bike can give you pedal assistance for 80~100 km, helping you enjoy a longer trip. The SAMEBIKE MIX10 offers you an adequate amount of power and torque for different riding scenarios.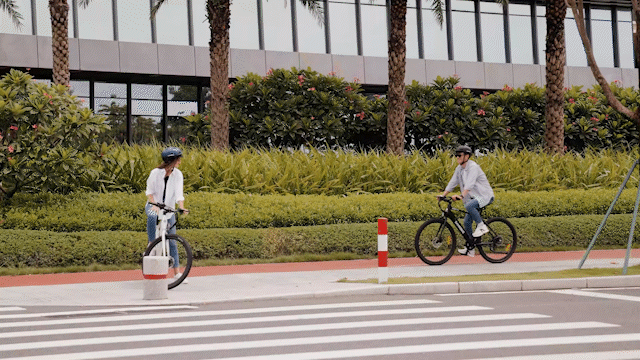 700*45c Kenda tire with super adhesion
Compared with common 28-32c electric road bikes, the SAMEBIKE MIX10 is more capable of sticking firmly to the road. This allows you to handle complex road conditions (such as street roads with potholes or gravel) and lower the risk of having flat tires. So, the SAMEBIKE MIX10 is a good option for both commuting and outdoor cycling.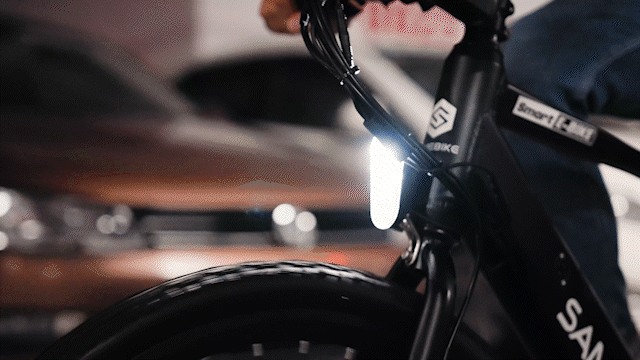 The SAMEBIKE MIX10 is equipped with a headlight and an independently chargeable taillight, guarding your safety when riding at night. Also, the taillight can detect each braking and glow as a warning sign. Open the same lighting modes together with your friends and show it as your riding team sign!