SAMEWAY Group
EBIKE MANUFACTURER
Sameway Group
Market Certificates
Contact US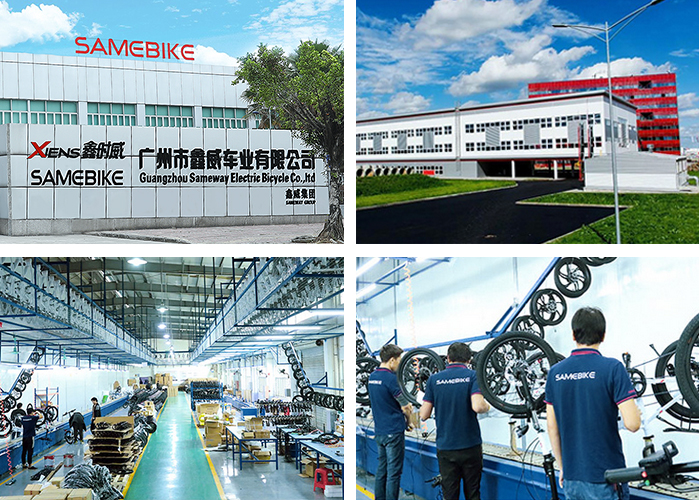 SAMEWAY GROUP
Sameway Group established in 2004, has been focusing on the research, development, production and sales of lithium electric bicycles for the past 16 years.
The headquarter of Sameway Group is located in Huadu,Guangzhou; In response to the China One Belt and One Road policy,Sameway invested a new factory in Great Stone Park,Minsk,Belarus.
We are professional and large-scale enterprises for researching, producing and selling electric bicycles, bicycles, electric bicycle accessories and electric scooters.
CUSTOM EBIKE Listen to Mike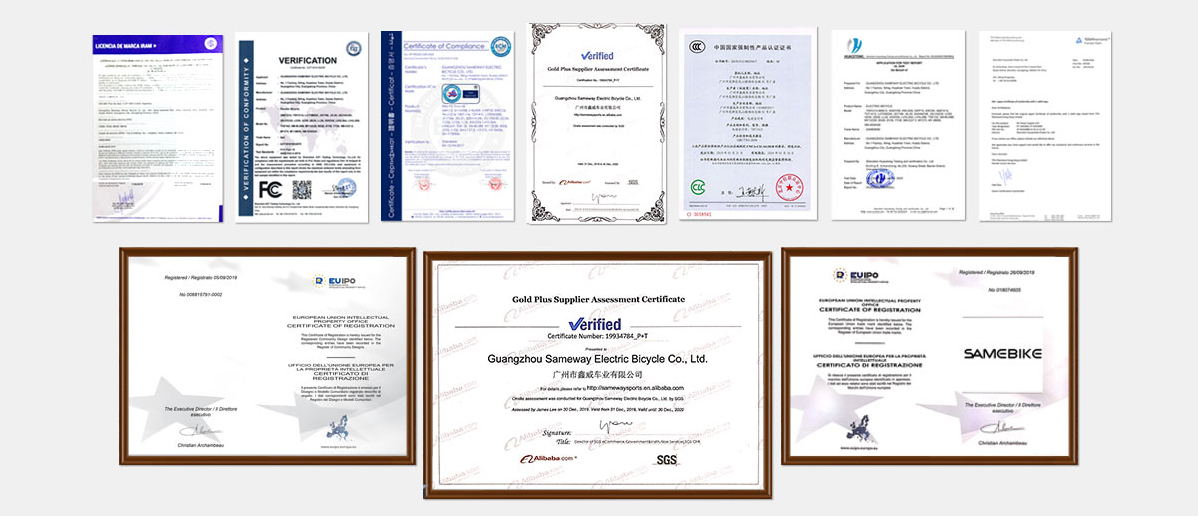 Market certificates
SAMEBIKE have been obtain Admission certificates of different markets. Such as : European CE certifications,US FCC,GPSC,GCC,CL certifications; Korea KC KTA certifications, Austrialian SAA certification,Japan PSE Certification,SGS certification; "SAMEBIKE" trademark have been registered in EUIPO EU and US. All products have been insured by CPIC global insurance.
Custom ebike:sameway@gzsamebike.com
CONTACT US

GUANGZHOU SAMEWAY ELECTRIC BICYCLE CO., LTD
Add: No.32 Bicun North Road, Xinhua Industrial Park,
Yingbin Avenue West, Huadu District, Guangzhou City, Guangdong Province, China
Tel: +86-20-22971280 exit.608

Cell:+ 86-20-13143650097

Email: support@samebike.store

WhatsApp: +8613143650097 WeChat ID: +8613143650097

Website: http://www.samebike.store/(online store) www.gzsamebike.com (factory web)
HongKong Office

Same way Interational Group Co.,limited
ADD:RM A2 18F TML,Tower No.3 HOI,Shing Road,Tsuen Wan,Hongkong