Why You Should Upgrade To A 48V 500W Electric Bike
Sep 29,2022 | SAMEBIKE
There are many benefits to upgrading to a 48V 500w electric bike when it comes to commuting, riding with friends and family, or even racing. Find out some reasons why you should upgrade in this article!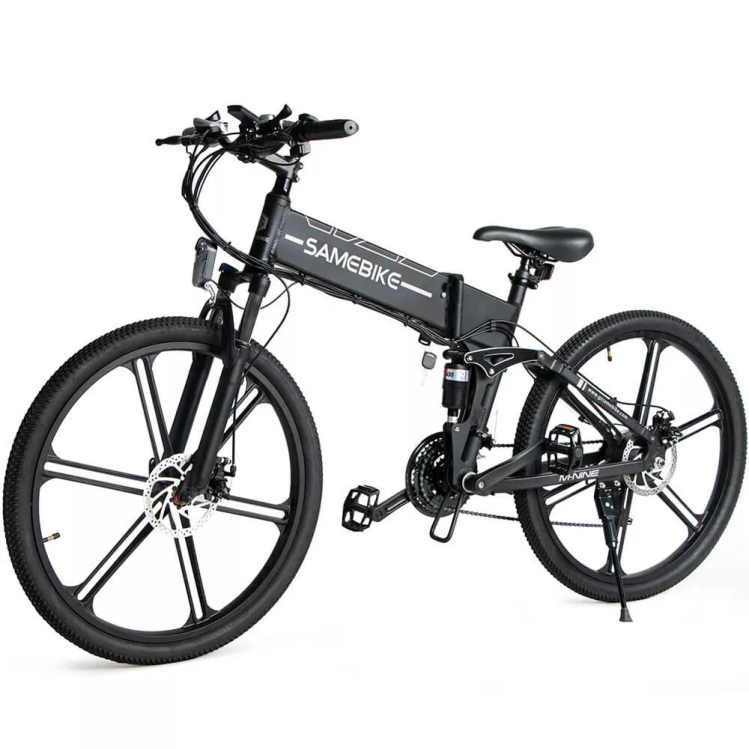 5 Reasons Why You Should Upgrade To A 48V 500W Electric Bike
You should upgrade to a 48V 500W electric bike for many reasons. Here are 5 of the most important reasons:
Improved Performance
A 48V electric bike will offer improved performance. The increased power will allow you to travel further and faster with less effort.
Increased Range
A 48V electric bike will have a greater range. This means that with its 48v 10Ah stable output, you can enjoy a longer trip as this e-bike takes up to 30~60 miles on a single charge.
Increased Efficiency
A 48V electric bike is more efficient. This means that it will use less energy to perform the same tasks. This can save you money in the long run.
Reduced Risk Of Injury
A 48V electric bike is safer because of its lower center of gravity, which reduces the risk of injury when riding your bike.
Greater Comfort
A 48V electric bike is more comfortable and safe for pedalers because the increased power allows for smoother rides and reduced fatigue for riders.
Safety precautions and maintenance
When you ride an electric bike, you are taking a big risk. If you are not aware of the risks, you could wind up in some serious trouble. Here are some safety precautions that you should take when riding an electric bike:
Always wear a helmet and help to protect your head in a crash.
Learn to ride an e-bike in low gear first. Ride your electric bike in the lowest gear possible because it is slower and simpler to steer. The pedals become harder as you raise the number of gears, making it challenging to ride the bikes slowly.
Always wear a bright light when biking at night. This will help drivers see you and avoid hitting you.
Be aware of your surroundings at all times while biking.
Conclusion
If you're looking for an affordable, environmentally-friendly way to go out, upgrading to a 48V 500W electric bike is worth your consideration. Not only do these bikes offer incredible fast speed and low emissions, but they also provide a fun and engaging experience that can't be beaten. If you're interested in learning more about the benefits of switching to a 48V 500W electric bike, be sure to check out SAMEBIKE for more detailed information.
Comment