Why You Should Try An Electric Road Bike?
Dec 01,2022 | SAMEBIKE
Electric road bikes are becoming a popular option for those looking to reduce their carbon footprint and get a quick, easy ride. It's also great because you can tackle hills that would be impossible on a conventional bike. This blog talks about their benefits and the reasoning behind making this choice.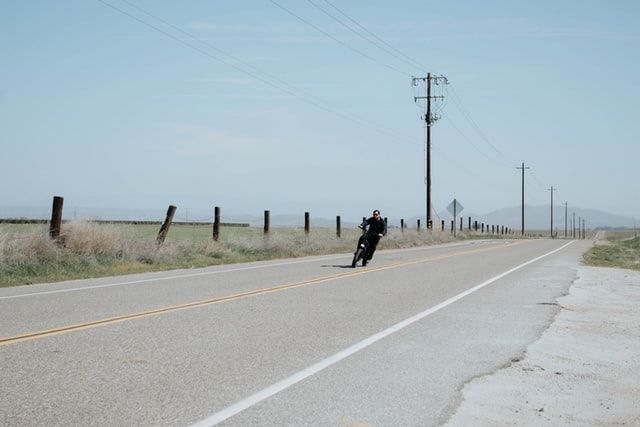 What is an Electric Road Bike?
Typically, electric road bikes are ebikes made to be used on paved roads and trails. They can have a range of features, such as suspension and disc brakes. Due to their comfort and ease of use, these electric bikes are well-liked by commuters.
Similar to regular road bikes, electric road bikes include additional features that make it possible for them to be used on public roads. The batteries on these road electric bikes often enable them to be utilized for a long time. Additionally, they frequently contain a motor that facilitates pedaling.
SAMEBIKE is a leading manufacturer of electric road bikes. They all have dependable, user-friendly electric motorcycles. Additionally, they contain components like suspension and disc brakes that make them safe and comfortable to use while driving.
The Excellent Performance of Electric Road Bikes
There are many reasons to consider purchasing an electric road bike. For starters, they offer unbeatable performance. Unlike traditional bikes, electric models can power your life with a max speed of 25~30km/h.. Not only are they fast, but they're also quiet and efficient. Riding your electric road bike, you will conquer hills easily and feel happy like a child when carving through city streets and parkways on way to the grocery store/cafe/work/school.
In terms of battery life, electric road bikes are definitely superior. There are 40 groups of 18650 power cells in the battery pack. Under the direction of the BMS, overcharge protection, over-discharge protection, and high-temperature protection are all provided, which means that the strong output ensures you can enjoy a longer trip.
Overall, electric road bikes offer fantastic performance and features that make them ideal for anyone looking for an exciting new mode of transportation.
Conclusion
If you're looking for a new way to explore your city or countryside, an electric road bike may be just the ticket. Not only are these ebikes great for commuting and leisurely rides, but they also provide benefits like reduced emissions. So what are you waiting for? Give a SAMEBIKE electric road bike a try today
Comment