Why You Should Consider a 750-Watt Folding Electric Bike
Nov 07,2022 | SAMEBIKE
Choosing an electric bike can be a tough decision. A blog article providing a rundown of why to choose the
SAMEBIKE
750-watt folding electric bike.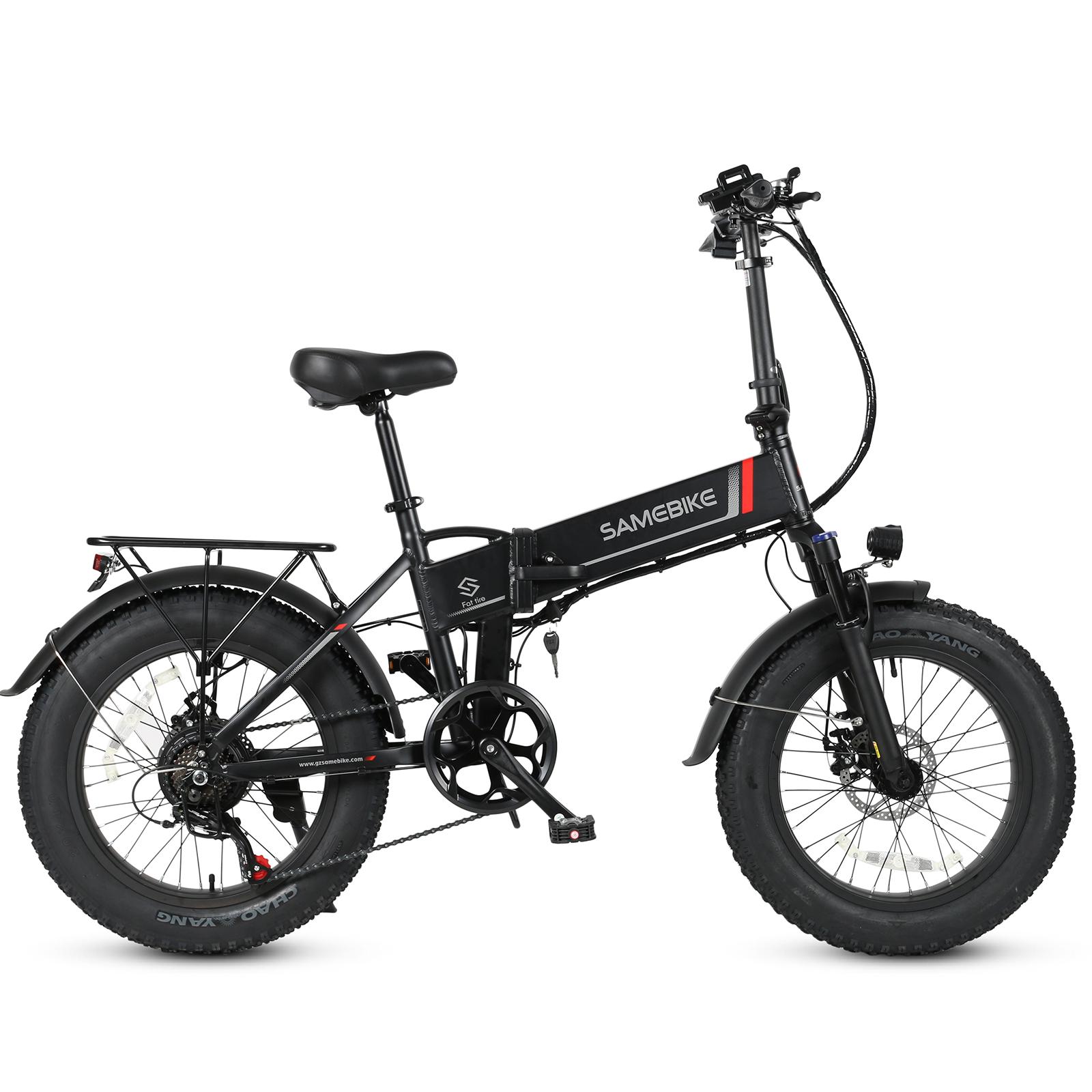 Why You Should Consider a 750-Watt Folding Electric Bike
Electric bikes are a great way to get around town, but they can also be a great way to reduce your carbon footprint. A 750-watt folding electric bike is perfect for those looking to reduce their environmental impact and stay healthy while on the go. With up to 26 miles of battery life, you don't need to worry about running out of power while riding. Additionally, thanks to its small size and durable frame, you'll be able to take your folding electric bike with you wherever you go.
What to Consider When Buying a Folding Electric Bike
When you are looking to buy a folding electric bike, there are a few things to consider. The first is the size of the folding electric bike. You'll need to decide how big or small you want your ebike to be.
Next, you'll need to decide what type of battery you want your bike to have. A lot of folding electric bikes have lithium-ion batteries. These are the best choice because they last a long time and they're lightweight.
Another thing to consider is the motor size. Most folding electric bikes have motors that range from 500 watts up to 1000 watts. This determines how fast your folding electric bike can go and how much power it has.
The final thing you'll need to decide is whether you want a single-speed or a two-speed ebike. A single-speed ebike will go faster, but it won't have as much power as a two-speed ebike will.
Why choose the 750-watt folding electric bike?
A 750-watt folding electric bike is perfect if you are looking for an affordable and reliable way to get around. Not only do they offer great value for your money, but they also come with a variety of features that make them ideal for commuting or recreational use. Here are some of the reasons why you should consider purchasing a watt folding electric bike:
They are affordable: A 750-watt folding electric bike is one of the most affordable ways to get around. They typically cost between $1000 and $5000, which means that they are perfect for those on a budget.
They are reliable: A 750-watt folding electric bike is built with quality in mind. They typically come with a number of features that make them easy to use and maintain, such as waterproofing and frame protection.
They are versatile: A 750-watt folding electric bike can be used for a variety of purposes, including commuting and recreational use.
Where Can I Buy a SAMEBIKE Electric Bike?
Click "750W Folding Electric Bike" to learn about different 750W folding electric bikes from SAMEBIKE.
There are numerous options available, so it is critical to narrow your search. When you find a folding electric bike that piques your interest, click on the link for more information. This will take you to the samebike page for that particular ebike model.
You can read about the ebike's features and see pictures on this page. Before making a purchase, make sure to read the reviews!
When you've determined everything, it's time to make a purchase! Go to Samebike and click the "buy now" button in the menu bar at the top of the page. This will direct you to the checkout page for that specific model of ebike.
You must enter your purchase information on this page. You must enter your name, email address, credit card information, and shipping address.
Once you've completed all of the fields, click the "submit" button to complete your purchase. Congratulations! You've just purchased a folding electric bike!
Conclusion
If you're looking for a convenient way to get around town, a 750-watt folding electric bike might be the perfect option for you. These ebikes are powered by batteries, so they don't produce any emissions and they're also lightweight, making them easy to transport. They also have a range of up to 30 miles, which is more than enough for most purposes. If you're interested in trying one out, be sure to check out the SAMEBIKE of folding electric bikes and find the perfect model for your needs.
Comment