Why You Should Buy Folding Electric Bikes On Campus?
Dec 01,2022 | SAMEBIKE
It is a great idea to buy folding electric bikes when you are living on campus or in areas that are prone to traffic or heavy pedestrian flow. Electric bikes are an environmentally-friendly and healthy transportation option, which is why more students are choosing them over cars.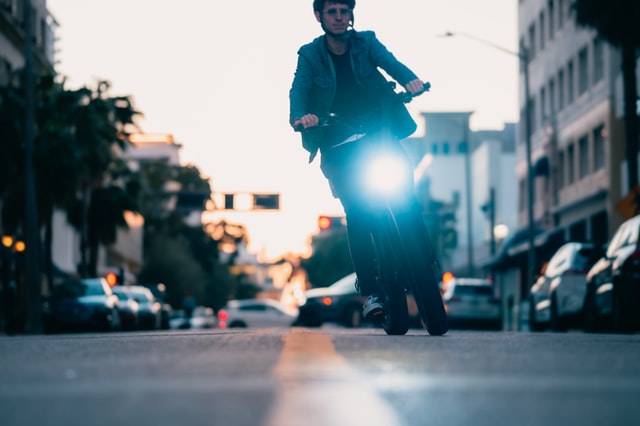 Why you shoud buy Folding Electric Bikes on campus?
The benefits of folding electric bikes are vast. They're the perfect option for students on campus who need an efficient way to get around but don't have the space for a traditional bike. Folding electric bikes are quiet, cheap to operate, and easy to store when not in use. Here are some of the reasons you should buy one:
-Quiet Operation: Compared to traditional bikes, folding electric bikes are incredibly quiet when in use. This makes them ideal for areas where noise restrictions apply, such as dormitories or classrooms.
-Cheap to Operate: Folding electric bikes are significantly cheaper to operate. The ebikes can ride for 22 miles (35km) on one single charge, and then recharge quickly in 5 hours.
-Easy Storage: When not in use, folding electric bikes can be easily stored away inside a closet or under a bed. This makes them a great option for students who want an efficient way to get around but don't have enough space for a regular bike.
-Fun and Exciting: Not everyone wants to ride a traditional bike around campus. Some people prefer the excitement and freedom that comes with riding an electric bike. Plus, these bikes are much easier to operate than traditional ones, so you'll have no trouble getting around on them regardless of your skill level.
Some buying tips for students
Looking to buy an electric bike but don't know where to start? Here are some buying tips for students:
1. Consider Your Needs First
When deciding which type of electric bike is best for you, it's important to take into account your needs. Do you want an ebike that can get you around campus quickly and easily or one that's ideal for recreational riding?
2. Compare Prices and Specifications
Once you know what type of electric bike you need, it's important to compare prices and specifications. Look at reviews and compare features like battery life, range, price, and weight. Be sure to also consider the size of the ebike and whether or not it will fit your budget.
Comclusion
If you're looking for an eco-friendly way to get around campus, then buying a SAMEBIKE folding electric bike may be the best decision you ever make. Not only are these ebikes emissions-free, but they also provide a fun and healthy way to commute.
Comment