Why You Should Buy An Electric Bike
Nov 07,2022 | SAMEBIKE
There are many reasons why you might want to buy an electric bike. Are you looking for something that is versatile enough to take on any type of terrain, or do you want a more stable ride? Whatever your preferences are, there's sure to be an electric bike out there tailored to your needs! Desired features vary from person to person, which is why it's important to find the right model and make a purchase.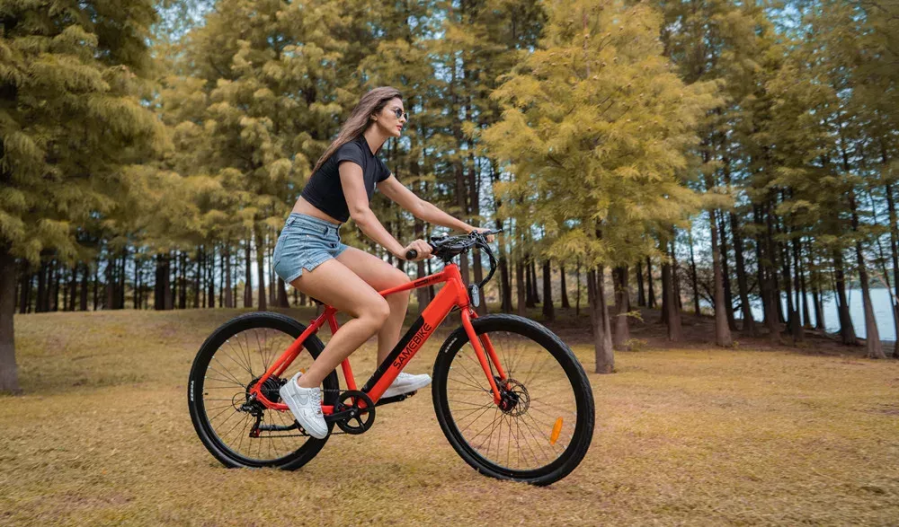 What is an Electric Bike?
An electric bike, also known as an e-bike, is a bicycle with an integrated electric motor that can be used for propulsion. E-bikes can be operated without pedaling, by a throttle on the handlebar, or by engaging a pedal assist mode. Most electric bikes have a battery pack mounted to the frame, which provides power to the motor.
Electric bikes have become increasingly popular in recent years. Electric bikes offer many benefits over traditional bicycles, including increased range and hill-climbing ability. They are also much more environmentally friendly than gas-powered vehicles and can help reduce traffic congestion and noise pollution.
Benefits of an Electric Bike
There are many benefits of electric bikes. Perhaps the most obvious is that they are much better for the environment than petrol or diesel-powered vehicles. Electric bikes produce zero emissions, so they don't contribute to air pollution or climate change.
Electric bikes offer a host of benefits over traditional bicycles. Perhaps the most obvious is that they require no pedaling, which can be a big plus if you're tired or have difficulty cycling. Electric bikes also go much faster than regular bikes, so if you're looking to get around quickly, they can be a great option.
Another great benefit of electric bikes is that they're much easier to ride up hills than traditional bicycles. This is because the motor assists with the pedaling, making it much less strenuous on your legs. If you want to explore an area with lots of hills or inclines, an electric bike can be a popular choice.
Overall, electric bikes offer a cleaner, cheaper and easier way to get around.
Conclusion
For many people, an electric bike is a perfect solution to their commuting needs. Electric bikes are convenient, they're great for getting around town without breaking a sweat, and they're a lot of fun to ride. If you're thinking about purchasing an electric bike, SAMEBIKE should be your first choice!
Comment