Why The 20-Inch Electric Bike Is The Most In-Demand Electric Bike
Sep 29,2022 | SAMEBIKE
The demand for electric bikes is increasing rapidly. The best electric bike on the market was a 20-inch electric bike, but it has become the most popular. This is because the design of this type of bike is more convenient and a lot more comfortable. There are many reasons to invest in one of these amazing vehicles!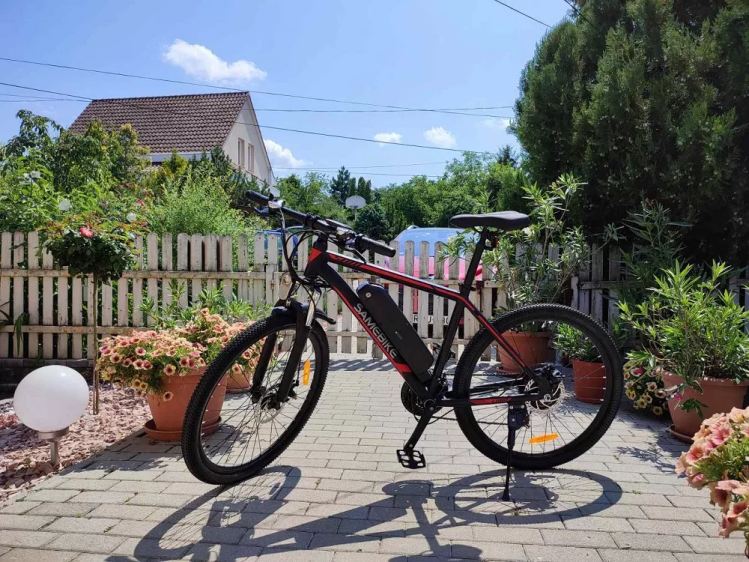 How Do Electric Bikes Work?
An electric bike is simply a bike that uses electricity to power the motor. The electric bike revolutionized the cycling world when it first came on the market a few years ago.
Traditional bicycles use pedals to turn the wheel. With an electric bike, you charge the battery to get your engine going and then push away from the curb to pedal. This simplicity makes electric bikes perfect for people who are not skilled or want an easy ride.
Electric bikes also have several other advantages over traditional bikes. For one, they are much quieter than traditional bikes. This is because the motor is located inside the wheel, and you don't have to worry about metal on metal clanking together. Additionally, electric bikes are much more efficient than traditional bikes. This means that you can cover further distance per battery charge, which is great if you plan on doing some long-range riding.
What Makes a 20-Inch Electric Bike Most Popular?
The 20-inch electric bike is the most popular size for electric bikes because it is comfortable to ride and versatile. It is also the smallest size that is available on the market.
This size is perfect for people who want an electric bike for transportation and recreation. The 20-inch bike is also great for people who want to use it for shopping and errands.
Another reason the 20-inch bike is so popular is its wide range of speeds. Riders can choose between a slow speed and a fast speed, which makes the bike versatile and perfect for different types of terrain.
A 20-inch bike is a good option for people who want an electric bike that they can use in various settings. It is also a good option for people who want an electric bike to carry with them wherever they go.
Conclusion
The electric bike is quickly becoming one of the most popular types of bikes on the market. Not only are they environmentally friendly, but they are also incredibly fun and convenient to ride. So if you're looking for an e-bike that will give you a lot of power and range, the 20inch bike from SAMEBIKE is worth considering.
Comment