Why Should You Invest in An Electric Bike
Sep 29,2022 | SAMEBIKE
If you don't already have one, it's time to invest in an electric bike! Electric bikes are convenient and environmentally beneficial, and if you get used to riding one, it almost feels like you're driving a car. You may learn more about electric bikes for sale from this blog.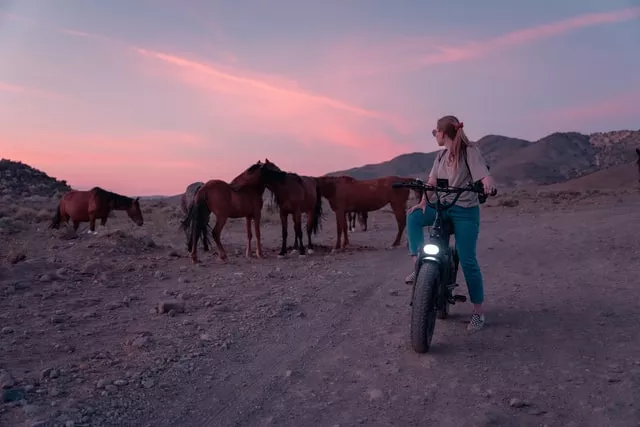 What Does an Electric Bike Offer
What comes to mind when you think of an electric bike? And why are electric bikes for sale so well-liked?
The ease and effectiveness of an electric bike are often the first things that come to mind. For example, electric bikes are a common option for people seeking a practical way to go around because they have strong motors and smooth riding surfaces.
There are a few causes. Electric bikes are highly effective, to begin with. They are environmentally beneficial because they run on electricity rather than gasoline or diesel. Additionally, compared to gas-powered vehicles, electric bikes are significantly quieter, so you won't be upsetting your neighbors with loud engine noises.
Additionally, riding an electric bike is simpler than riding a conventional motorcycle for transportation. To drive one, you won't need a license or a motorbike endorsement—click the start button, and there you go! Finally, electric bikes are a terrific way for folks to get around who find it difficult to ride regular bikes due to bad knees or other health difficulties.
Why Electric Bikes are so Popular
Electric bikes are very popular since owning an electric bike has a lot of advantages, and they are excellent for both commuting and leisure. Listed below are just a few factors contributing to the popularity of electric bikes:
No Pedal Assist: Because electric bikes don't require pedaling, many riders prefer them. As a result, you won't have to worry about pressing the pedals, allowing you to concentrate on your ride and take in the landscape.
More Comfortable Ride: Electric bikes are more comfortable than regular bicycles because you don't have to push as hard. They are capable of longer rides without growing weary or hurting.
Quieter Ride: An electric bike travels at a significantly lower noise level than a standard bike, making it ideal for urban settings. You won't have to worry about producing noise or bothering other people as you commute or ride.
More Versatile: From commuting to pleasure cycling, electric bikes can be used for a variety of activities. You might utilize them whatsoever that best satisfies your requirements and preferences.
Easier to Store: Since electric bikes are lighter, smaller, and frequently foldable, you may store them in places where a traditional bike would not fit. These bicycles are ideal for people who live in apartments or need to store a bicycle temporarily.
Conclusion
Electric bikes are a terrific way to get to work, save money on gas, and lower your vehicle's emissions. So, if you want to impact the globe positively, think about buying an electric bike from SAMEBIKE right away!
Comment