Why Should You Consider SAMEBIKE MY275?
Dec 04,2022 | SAMEBIKE
If you're in the market for a new ebike, consider the SAMEBIKE MY275! This amazing electric bike comes with a 500W upgrade version, is lightweight and efficient, has 27.5" tires to accommodate any terrain, and has powerful braking to get you out of any situation.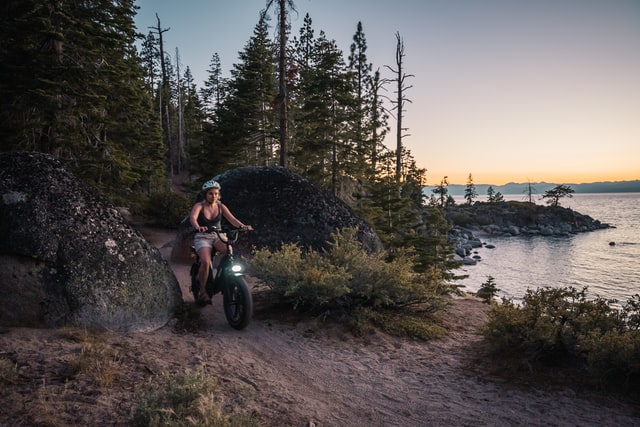 What is a SAMEBIKE MY275?
SAMEBIKE has launched a new electric bike, model MY275, which is an all-terrain electric bike, equipped with a removable battery and 500W+ power, which can increase the speed, is a very powerful and durable electric bike.
Factors to promote you choose SAMEBIKE MY275
The SAMEBIKE MY275 is a powerful all-terrain electric bicycle that is equipped with a 18650 lithium battery and is very light. Because it is a car battery, the cruising range is increased by 40%, which can guarantee you a fully charged condition, and the electric vehicle can continue to start up to 45-60 miles away from its original starting point.
In addition, it has a frame made of aluminum and dual mechanical disc brakes for enhanced stopping power, making it suitable for extended rides around the city or on mountain terrain.
In addition to that, it contains a high-tech LCD color display that can indicate information such as speed, the level of pedal assistance, and the amount of battery life that is still left. By utilizing a SHIMANO 7-speed shifting mechanism, we were able to make the ride more flexible and accommodating to a wide range of changes in the terrain.
What's more, the MY275 has an adjustable suspension that, when driving on calm roads, can be turned off to boost speed and, while driving on rough roads, can be switched on to eliminate distractions and increase focus. The lights on the MY275 can illuminate a distance of two meters, which ensures that you will be completely protected while riding it at night.
Conclusion
If you're looking for an ebike that is perfect for your needs and fits well into your lifestyle, then SAMEBIKE is the perfect option. They have a wide range of electric bikes to choose from, and they take great care in ensuring each one meets the specific needs of their customers. The performance upgrade of SMAEBIKE MY275 meets the requirements of more users. If you want to own one, please contact SAMEBIKE immediately to order it.
Comment