Why An 350w Electric Bike Is A Good Investment
Sep 28,2022 | SAMEBIKE
Electric bikes are the most popular form of transport for people who want an active lifestyle. This blog article discusses how this 350w electric bike is a perfect way to get you around town with minimal effort.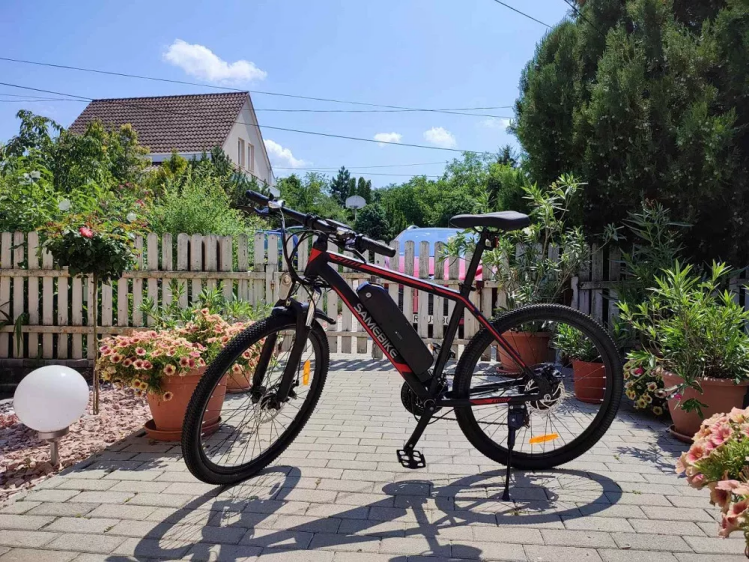 The benefits of owning a 350w Electric Bike
Electric bikes are becoming increasingly popular, and there are several reasons why they make a good investment. Here are four of the most important reasons:
They are faster than traditional bikes
350w electric bikes are permanent magnet synchronous high-speed motors with brushless power systems, output 50 torque, and strong power. Power your life with a max speed of 25~30km/h; Enjoy an effortless riding experience even at 15 degrees uphill. Explore your city with Reliable power and ultimate comfort.
They are portable
350w electric bike can be used anywhere you want, without having to worry about finding a place to park. This makes them a great choice for travelers and commuters.
They are affordable
Electric bicycles are relatively affordable compared to other forms of transportation. This means you can afford to buy one, and you won't have to spend much money on gas.
They provide a fun experience
Many enjoy riding electric bicycles because they provide a fun and unique experience. They offer five levels of pedal assist; getting yourself anywhere on the folding electric bicycle can be as much of, or as easy, a workout as you want compared to traditional bikes.
The Maintenance Tip
If you are thinking of investing in an electric bicycle, there are a few things you need to keep in mind. One important thing to remember is that electric bicycles require regular maintenance to work properly.
Electric bicycles work by using a battery to power the motor. This battery will lose power over time, leading to the motor not working properly. Therefore, it is important to keep the battery charged and replaced to keep the bicycle running smoothly.
In addition to regular maintenance, you must ensure that your electric bicycle is safe. For example, electric bicycles can be dangerous if not ridden correctly. Make sure you know how to ride an electric bicycle before buying one, and be careful when you are on the bike.
Conclusion
If you're looking to invest in an environmentally-friendly mode of transportation, a 350w electric bicycle may be a good option. These bikes use rechargeable batteries, so you don't have to waste energy buying and replacing traditional gasoline or diesel cars. On the other hand, electric bicycles are much cheaper to operate than gas vehicles, making them a smart choice for people who want to reduce their carbon footprint. If you are interested, welcome to pick at SAMEBIKE.
Comment