Why a 750w Electric Bicycle from SAMEBIKE is the Best Choice for Commuting
Apr 10,2023 | SAMEBIKE
Tired of being stuck in traffic and arriving late to work? Looking for an eco-friendly alternative that will save you time and money and boost your health? Look no further than SAMEBIKE's 750w electric bicycle! Whether you're a daily commuter or just looking for a reliable mode of transportation, this bike offers unbeatable convenience, power, and efficiency. In this post, we'll explore why SAMEBIKE's 750w e-bike is the ultimate choice for commuting - get ready to revolutionize how you travel!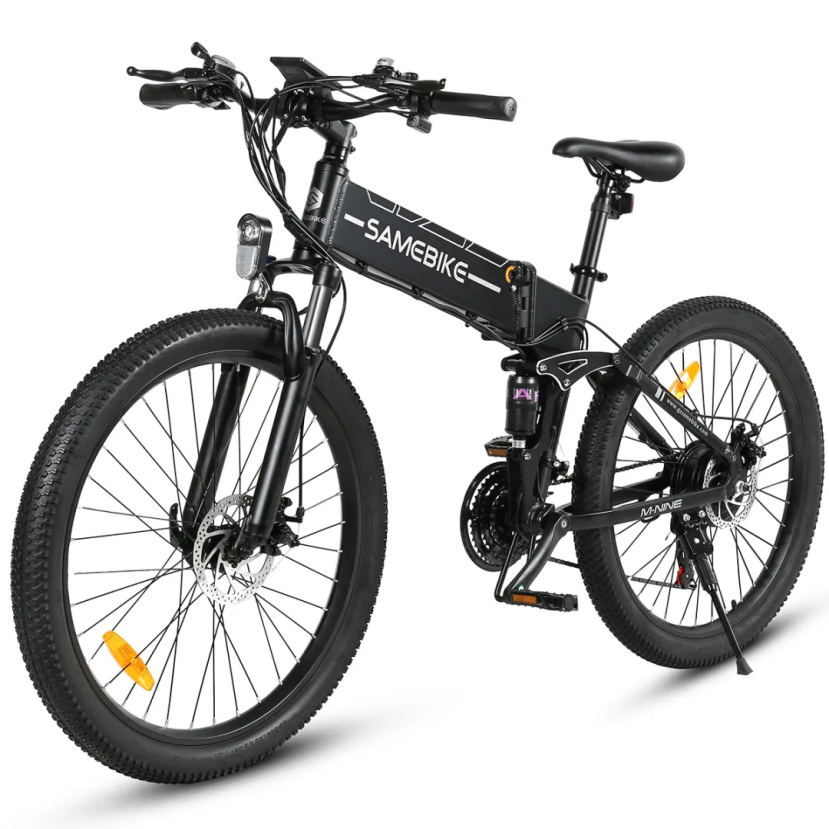 Introduction to SAMEBIKE's 750w electric bicycle
If you're looking for an electric bicycle perfect for commuting, look no further than a 750w electric bicycle. With a powerful motor and large battery, SAMEBIKE's 750w electric bike can get you where you need to go quickly and efficiently - without breaking a sweat. Plus, with its comfortable seat and easy-to-use controls, SAMEBIKE's 750w electric bicycle is always a joy.
Features of SAMEBIKE LO26 II 750W M-NINE Folding Mountain Ebike
With its powerful 750W brushless motor and SHIMANO transmission, this foldable electric mountain bike delivers unbeatable performance on any terrain. The removable long-range battery ensures your team can cover up to 60 miles per charge – perfect for exploring new horizons or making quick deliveries in style. Upgrade your business with the SAMEBIKE LO26 II – it's time to ride confidently toward success!
Advantages of SAMEBIKE's 750w electric bicycle
Safety and Durability
When it comes to commuting, safety is always a top priority. With an electric bicycle from SAMEBIKE, you can rest assured that you're getting you're bike built to lthat'sast. Our bikes have high-quality materials and components, so you can feel confident riding them daily. Plus, our bikes have various safety features that will help keep you safe on the road.
Battery Life
When it comes to commuting, one of the most important factors is your electric bicycle's battery life. With a SAMEBIKE electric bike, you can expect a battery life of up to 45 miles on a single charge, making it ideal for even the longest commutes.
Conclusion
In conclusion, the 750w Electric Bicycle from SAMEBIKE is an excellent choice for commuting. It has a powerful motor, strong brakes, and a comfortable saddle that can handle long journeys. The battery lasts up to 45 miles on one charge and will get you there quickly and safely. With its stylish design and durable construction, it is no wonder why this bike is becoming so popular with commuters looking for a reliable ride that won't break the bank.
Comment