What Makes SAMEBIKE Electric Bikes So Great
Sep 28,2022 | SAMEBIKE
Electric bikes are an exciting and fiscally viable option for commuters, and the way they work is based on a feature called regenerative braking. So what exactly is this technology, what does it do, and how does it affect the electric bike? Here's a comprehensive breakdown of how regen works.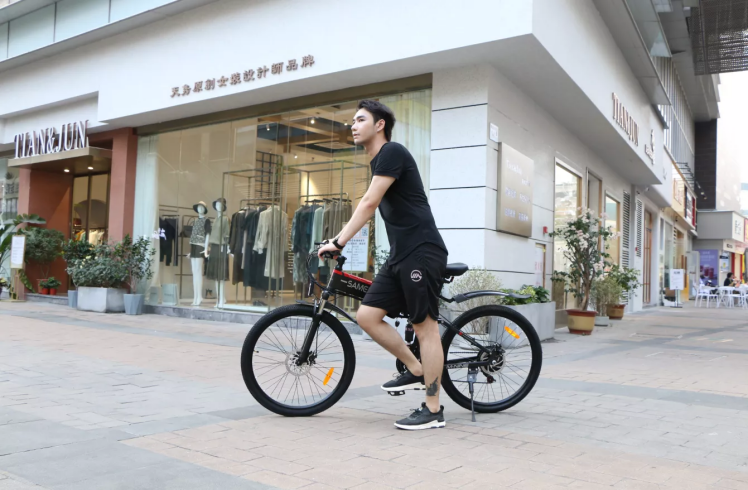 How Does an Electric Bike Work?
An electric bike works by using batteries to help power the motor. When you pedal, the battery helps keep the motor turning, which then helps you move forward. An electric bike is great for getting around town because it doesn't require gas or pedaling! They also work well for commuting because they can go fairly fast without being too exhausting.
What Makes SAMEBIKE Electric Bikes So Great
Those in the market for a great electric bike should check out SAMEBIKE. They have some of the best bikes on the market and offer great customer service. Plus, their bikes are very affordable. If you're looking for an electrically powered bike that is both comfortable and affordable, then SAMEBIKE is the perfect company. Here are some unique features which you can't miss:
a crisp LCD display
Electric bikes from SAMEBIKE feature magnificent LCD displays that make it possible to read all the information outside in the sun.
System for detecting faults
Electric bikes made by SAMEBIKE are equipped with fault-detecting systems. Additionally, every electronic issue will be immediately found and shown as a code on the LCD panel. After giving us the aftermarket code, you will receive the answer immediately.
Super Adhesive Wide Tire
Wide tires are used on SAMEBIKE electric bikes. Thus, SAMEBIKE MIX10 has better adhesion than typical 28–32 electric road bikes. SAMEBIKE MIX10 is an excellent option for commuting and outdoor cycling since it enables you to handle challenging road conditions and lowers the possibility of flat tires.
Make Lights Shine Brightly
With lighting and taillights that can be individually charged, SAMEBIKE electric bikes can keep you safe when you ride at night. The taillights can also recognize every brake and glow as a warning.
High-Performance Frame
Two triangular frames made of aviation aluminum make up SAMEBIKE electric motorcycles, ensuring a sturdy and robust design. SAMEBIKE MIX10's quality is dependable as it has completed the vibration fatigue test over 100,000 times without breaking or deforming.
Battery with High Protection
SAMEBIKE electric bikes adopt batteries with 7-layer protections in light of several fires started by faulty batteries! Additionally, SAMEBIKE electric bikes include simple-to-disassemble batteries that are accessible by turning a key.
Conclusion
After reading this article, you should better understand why many people are raving about SAMEBIKE electric bikes. They are great for commuting and can also be used for recreational purposes or even as an everyday vehicle. If you want to get in on the action and start commuting without breaking a sweat, SAMEBIKE bikes might be the perfect option!
Comment