What Is A Lightweight Folding Electric Bike?
Nov 07,2022 | SAMEBIKE
What is a
lightweight folding electric bike
? It's like a normal Bike, but it has an extra battery that folds up into the frame. The battery is also attached to your front wheel and will make for easier transport at times when you need to be carrying it by hand. If you're in the market for something like this, check out the samebike!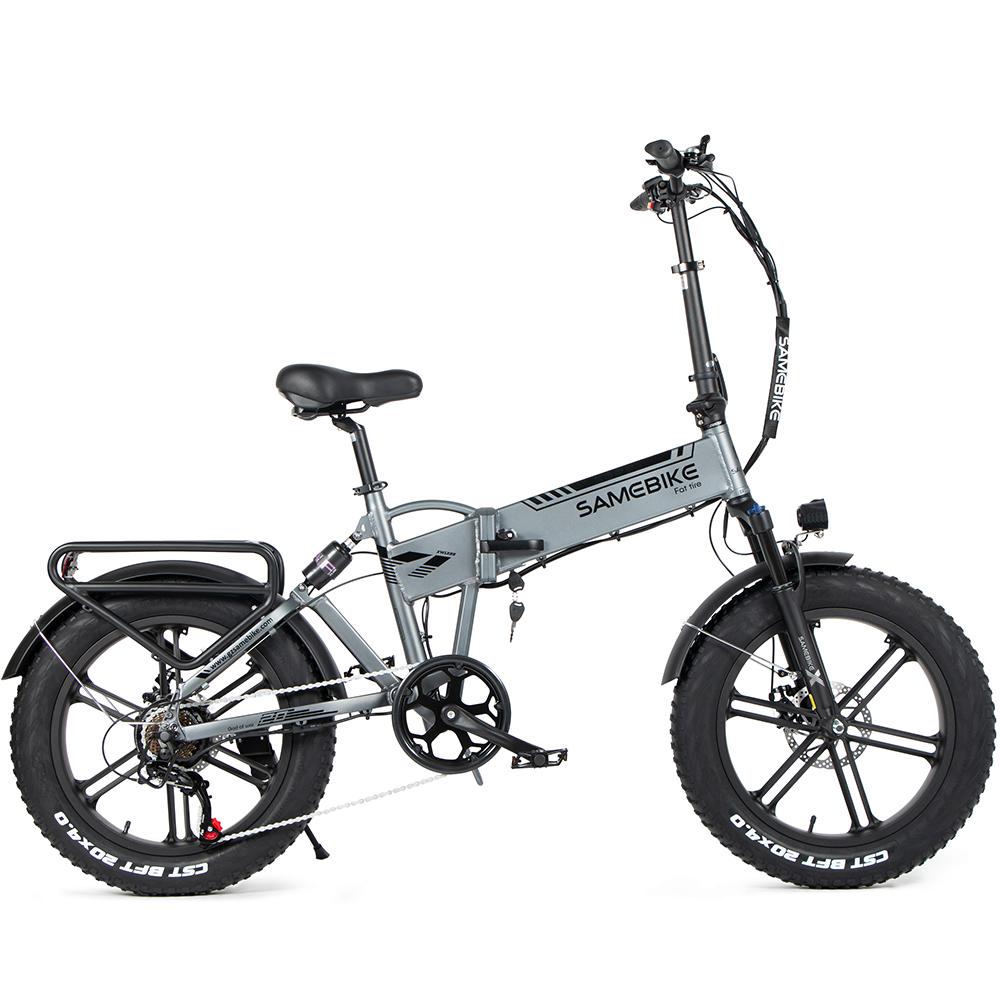 Introduction
A lightweight folding electric bike is a great option for those who are looking for an easy way to get around town. These ebikes are made with lightweight materials and can be easily folded up and carried with you. They also have a limited range, so be sure to check the specs before purchasing one.
What do you need to know before buying a folding electric bike?
There are a few things you'll want to consider when purchasing a folding electric bike. The first is the weight of the ebike. Most folding electric bikes weigh between 20 and 30 pounds, but there are lighter options available. You'll also want to consider the battery capacity and how long the battery will last. Lastly, you'll want to look at the type of ride you're interested in. There are three types of rides available on folding electric bikes: comfort, utility, and performance. Comfort rides are designed for leisurely trips around town, while utility ebikes are designed for shorter commutes and general transportation purposes. Performance ebikes are designed for more intense uses such as commuting or running errands.
Once you've decided on all of these things, it's time to take a look at the different models available on the market. There are many different brands and models of folding electric bikes available, SAMEBIKE is one of the best folding electric bike sales. SAMEBIKE has over 30 years of experience in making electric bikes, their products are cheap and reliable.
Which Type of Lightweight Folding Electric Bike Is Best For Me?
There are many lightweight folding electric bikes on the market, and it can be tough to decide which one is best for you. Here are some things to consider when choosing a lightweight folding electric bike:
How Much Weight Do You Want To Carry?
The first thing to consider is how much weight you want to carry. Most lightweight folding electric bikes weigh between 16 pounds to 24 pounds. If you're not sure if a particular ebike is appropriate for you, check the weight rating on the product page.
How Fast Do You Want To Go?
The next consideration is how fast you want to go. Most lightweight folding electric bikes have speeds of up to 20 mph. However, there are also slower models available if you need them.
What Type of Riding Are You Planning On Doing?
After determining how much weight and speed you want in your ride, the type of riding you plan on doing should come into play. There are three main types of riding with foldable electric bikes: commuting, leisurely rides, and racing. Each category has its own set of pros and cons that should be considered before making a purchase decision. Commuting riders might prefer a slower ride that's easier on their knees, while leisurely riders might want something faster but more challenging. Racing enthusiasts will want the fastest bikes possible, and these tend to be heavier and require more power to get going.
Conclusion
If you're looking for a lightweight folding electric bike that can help you get around town, then the SAMEBIKE lightweight folding e-bike might be what you're looking for. This ebike is made from lightweight aluminum and features a range of about 20 miles, making it perfect for commuting or taking on shorter errands. Plus, its foldable design makes it easy to store when not in use. Thanks for reading!
Comment