What Is A 20-Inch Folding Electric Bike?
Dec 04,2022 | SAMEBIKE
The 20-inch folding electric bike is a type of electric bike which can be folded up to store at work or home. This type of ebike is designed with the user in mind, making it less difficult to use.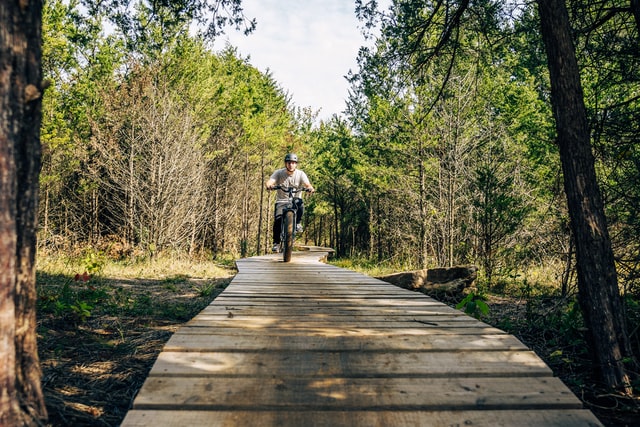 Introduction
A 20-inch folding electric bike is a type of ebike that, when it is not being used, may be folded up and stowed away. The fact that they are not cumbersome to carry around contributes to their widespread adoption. In addition, they provide several benefits, such as being an effective method of transportation and offering several positive effects on one's health.
How they are used?
A 20-inch folding electric bike is a type of ebike that is designed to be folded and stored easily. They are often used as a supplementary form of transportation, and they are popular in places where space is limited.
They are an excellent choice for anyone looking for a simple method to navigate the city. This ebike is so versatile that it may be used for getting around town, having fun, and even getting some exercise. The following is a list of some of the most common applications for the foldable electric bicycle:
-Transportation: If you need a reliable mode of transportation to get you to work or school, consider purchasing a 20-inch foldable electric bike. Because it can be folded up and stowed away in a very small area, it is convenient to bring along on trips.
-Recreation: The 20-inch folding electric bike is an excellent choice for engaging in recreational pursuits such as hiking, running, and bicycling. Because it is adaptable and may be utilized in a variety of settings, it is an excellent option for riders of varying styles and abilities.
Conclusion
Are you searching for an electric bike that is both stylish and practical? If so, consider investing in a 20-inch folding electric bike. These ebikes are perfect for commuting, running errands, or just cruising around town. Not only do they look great, but they also come with a variety of features that make them extremely versatile. So if you're looking for an affordable and reliable one, SAMEBIKE may be the perfect choice for you!
Comment