What Can The Foldable E-bike Be Applied For
Sep 29,2022 | SAMEBIKE
You might be amazed by how many different fields a foldable e-bike can be used for! There are lots of great applications for this enjoyable piece of item. For example, buy what can foldable e-bikes be applied for? If you are interested, this article is for you!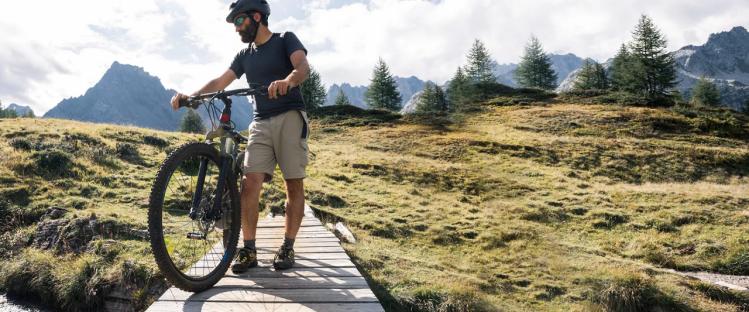 Attractions of the Electric Folding Bike
The foldable ebike's greatest attraction is how simple it is to fold and store. Because of this, it is a wonderful choice for those whose homes are small. If you don't need them, they can also be kept in a remote location like your office, the stairwell, or the apartment.
The foldable e-bike is a great way to shorten your commute and get around. It is an excellent solution for folks who don't have a lot of room in their houses because it is also simple to store and fold up.
The Three Excellent Applications For The Foldable E-bike
The foldable e-bike is a fantastic way to commute to work or go around town. These three applications for a foldable e-bike are the most useful!
For commuting to work: A foldable e-bike is a fantastic option; it is portable so you can bring it along for your everyday commute.
Travel within the city: The foldable e-bike is ideal for traveling within the city. You can use it to move around town quickly, go shopping, or go for a walk.
Save money: A foldable e-bike can significantly reduce transportation expenses and be used as a backup source of transportation or whenever you need it.
Useful Hints for the Foldable E-bike
If you want a simple way to move around town, a foldable e-bike may be the best option. For your demands, you should pick the best one. There are numerous models available, so it's crucial to pick the one that best meets your requirements. A smaller model should be adequate if you're searching for a simple way to move around town. But on the other hand, you should search for a larger model if you intend to use your folding electric bike for longer trips.
Conclusion
Consider buying a SAMEBIKE foldable e-bike if you want to work more productively while enjoying some outside pleasure. These bikes are not only very functional, but they also come with several advantages that can simplify your life. First, there is no excuse not to try one out, from commuting to leisurely rides around the neighborhood!
Comment