Urban E-Bike: A New Alternative To Commuting
Dec 04,2022 | SAMEBIKE
Commuting is a part of life for many people and is always a difficult task. This article asks the question: whether we could make commuting easier with an alternative like urban e-bikes.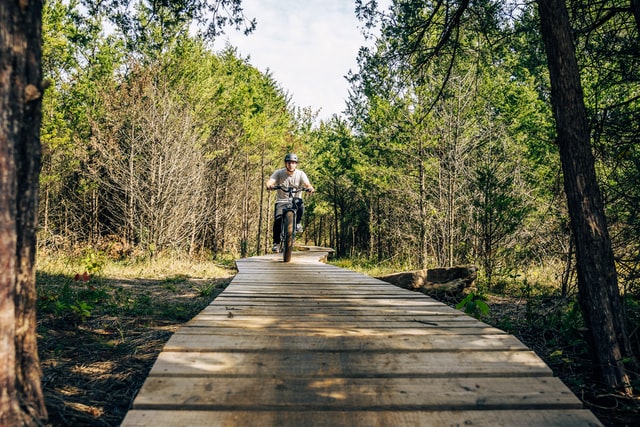 What is an urban e-bike?
An urban e-bike is an electric bike that is designed for use in urban areas. They are often smaller and lighter than traditional bikes, making them easier to carry and maneuver. They also have motors that help them to reach higher speeds, making them a more efficient form of transportation.
Benefits of urban e-bikes
Urban e-bikes are becoming more popular as an alternative to commuting. They offer many benefits that make them a great choice for people who need to get around town. Here are five of the biggest benefits of urban e-bikes:
1. They're environmentally friendly. Urban e-bikes aren't as energy-intensive as cars, and they can help reduce pollution and emissions.
2. They're efficient. The urban e-bike is equipped with a brushless motor, which can provide power for travel at a speed of 25-30km/h. That means you can save time on your commute and avoid traffic congestion.
3. They're convenient. Urban e-bikes are easier to ride than traditional bikes, which makes them a more comfortable option for short commutes or trips that need to be made quickly.
Helpful tips for urban e-bike riders
Urban e-bikes are a new alternative to commuting, but there are some things you need to know before you start riding. Here are a few tips to help make your urban e-bike ride as smooth and enjoyable as possible:
1. Get A Good Ebike: The best way to enjoy an urban e-bike is to get a quality ebike that is comfortable and fits your needs. Look for an ebike that has suspension, front and rear brakes, and wide tires for stability.
2. Understand Your Bike: Read the manual of the urban e-bike to learn how to use some tips and avoid mistakes.
3. Stay Healthy And Safe: Always wear a helmet when riding an urban e-bike, and be sure to stay safe by following all traffic laws while cycling.
Conclusion
An urban e-bike can be an excellent alternative to commuting. SAMEBIKE's urban e-bikes have excellent performance to help you traverse heavy traffic and ride on all kinds of terrain. If you're considering buying an urban e-bike, look no further than SAMEBIKE.
Comment