Top 3 Reasons You Should Get A Foldable E-Bike
Nov 07,2022 | SAMEBIKE
Riding an ebike doesn't have to mean being constrained to the same old places and experiencing the same old routes. That's why you should get yourself a foldable e-bike and go explore!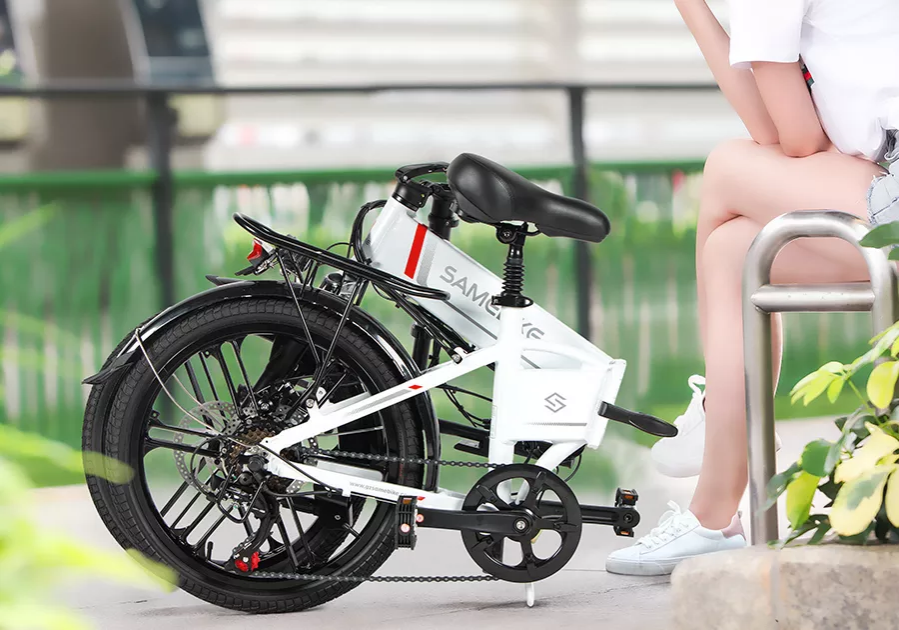 Why You Should Get A Foldable E-Bike
There are plenty of reasons to get a foldable e-bike. Here are just a few:
They're easy to transport.
If you live in a city or have limited storage space, a foldable e-bike is a great option. You can easily fold it up and take it with you on the bus or train, or even put it in the trunk of your car.
They're perfect for short trips.
Whether you're running errands around town or going for a leisurely ride, a foldable e-bike is ideal. You don't have to worry about pedaling uphill or getting sweaty, and you can go as fast or slow as you want.
They're fun!
Riding an electric bike is simply fun. There's no other way to put it! You'll enjoy the wind in your hair and the feeling of freedom as you zip around town or down country roads.
How to Choose the Right Foldable E-bike
There are a few things you should keep in mind when shopping for a foldable E-bike. Here are a few tips:
Consider your needs: What will you be using your bike for? commuting? errands? recreation?
Choose the right size: Foldable E-bikes come in a range of sizes, so make sure to choose one that will fit your height and weight.
Consider your budget: E-bikes can be expensive, so make sure to set a budget and stick to it.
Do your research: Read reviews and compare prices before making your final decision.
Conclusion
If you're looking for a mode of transportation that's environmentally friendly, efficient, and fun, then you should consider getting a foldable e-bike from SAMEBIKE. Not only will you be able to save money on gas, but you'll also be able to get around quickly and easily without having to worry about finding a parking spot. Plus, with a foldable e-bike, you can take it with you wherever you go, whether you're going on a camping trip or just running errands around town. So what are you waiting for? Get out there and start riding!
Comment