Tips On How To Choose An Electric Bike For Sale
Dec 04,2022 | SAMEBIKE
When shopping for a new electric bike, it becomes more and more difficult to sift through all the various options and find an option that will suit your needs best. In this article, we'll take a look at some of the key factors in choosing a well-made electric bike for sale.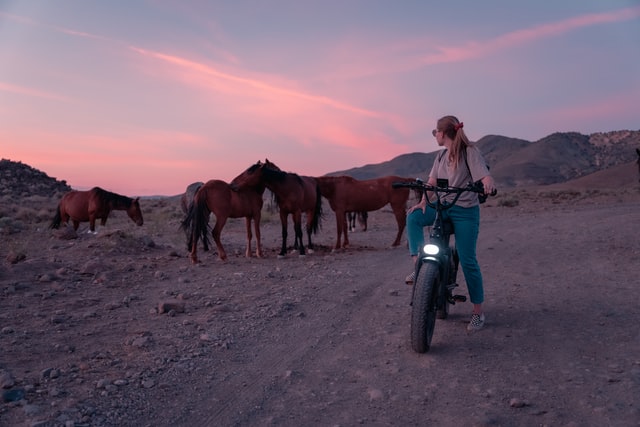 The benefits of electric bikes
Electric bikes are currently enjoying unprecedented levels of popularity. They are not only the best option for riders who put in a lot of miles, but they also come with a variety of advantages that can make day-to-day life less difficult.
If you are searching for a means of transportation that is less harmful to the environment, you should give some thought to purchasing an electric bike because they provide several important advantages. To begin, electric bikes offer a significant reduction in the overall cost of transportation. This is because you will not need to spend money on gas, maintenance, or insurance. Electric bikes are significantly less noisy than their gas-powered equivalents, making them an excellent option for people who live in busy or otherwise distracting environments. Because they don't make any noise, electric bikes provide a ride that is more comfortable than that traditional bikes. Because of all of these benefits, electric bikes are an excellent option for those searching for a means to travel around town that is less harmful to the environment.
How to choose the right electric bike for sale?
Electric bikes are great for commuting, running errands, or just getting around town. But which one is right for you? To make the decision easier, here are some tips on how to choose an electric bike for sale.
First, think about your needs. Do you just need a way to get around town, or do you need an electric bike that can also handle longer distances? If you just need a short ride to work or school, a standard electric bike may be fine. But if you plan on taking your electric bike on longer rides, you'll want something with more power and range.
Next, consider your budget. How much do you want to spend? Prices vary significantly so it's important to do your research before hitting the market.
Once you have those two factors figured out, it's time to look at the different types of electric bikes available on the market. There are road electric bikes, mountain electric bikes, folding electric bikes, and hybrid electric bikes.
Conclusion
Choosing the right electric bike for sale can be a daunting task, but with a little bit of research and help from our guide, you should have no trouble finding the perfect one for your needs. Happy shopping in SAMEBIKE!
Comment