This Compact Foldable E-bike Will Simplify Your Life
Sep 29,2022 | SAMEBIKE
The popularity of the foldable e-bike is rising. The advantages and many features to consider when purchasing a foldable e-bike are covered in this blog post. It's crucial to do your homework on the products you're considering to ensure they're high-quality and have all the features you need.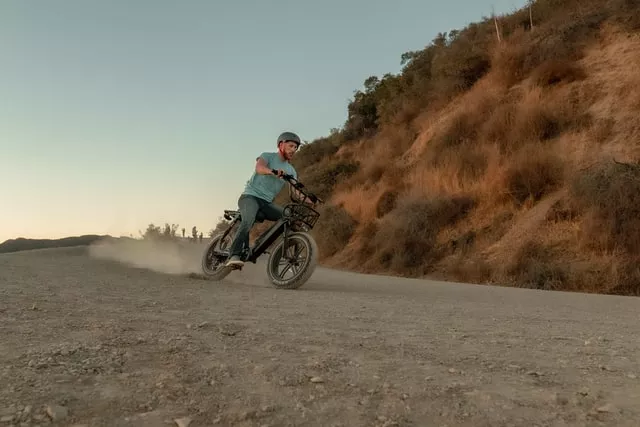 What advantages of a foldable e-bike can offer
A foldable e-bike is a fantastic way to get outside and have a good time at the same time. This bicycle is simple to use and can be folded up and stowed when not in use. A foldable e-bike has several advantages, such as:
- They are simple to move.
- It is comfy to ride in them.
- They are inexpensive.
- They respect the environment.
How to Purchase a Foldable E-bike
Consider the battery life, range, and speed when looking for a folding electric bike; these elements will determine how long you can ride the e-bike before recharging.
-Range is still another crucial factor. Make sure the range of your electric bike is adequate if you intend to use it primarily for commuting. Many electric bicycles have up to 30-mile ranges. However, a strong battery could be required if you wish to ride your bike farther. If you choose to purchase an electric bike from SAMEBIKE, you may make longer trips that last up to 30–60 miles on a single charge.
- Speed is also crucial. You might not need to go as fast as on typical roads when cycling on trails or in slower traffic. Make sure the electric bike you're thinking about has a reasonable speed limit for you.
-When selecting batteries, be sure the product has the capacity you require. For extensive rides like touring or off-roading, a model with a larger battery capacity will go longer between charges, meeting your needs.
Conclusion:
Anyone looking for a simpler means of transportation will love this foldable e-bike. You may carry it everywhere because it is simple to stow and fold. Additionally, you won't have to worry about running out of power because the battery is long-lasting. Contact SAMEBIKE if you're interested at any time!
Comment