These Folding Electric Mountain Bikes Will Give You The Power To Ride Any Terrain
Sep 28,2022 | SAMEBIKE
If you're looking for a new way to enjoy your time outdoors, take a look at these folding electric mountain bikes. They'll give you the power to ride any terrain.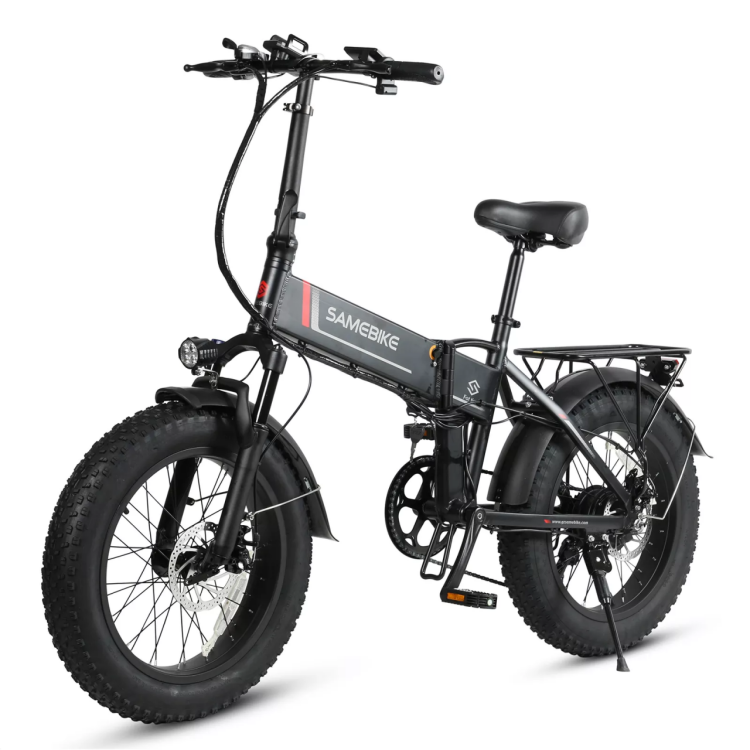 What are the benefits of Folding Electric Mountain Bikes?
If you're looking for a versatile, convenient, and green way to get around, a folding electric mountain bike is perfect. Not only are these bikes environmentally friendly, but they also offer a variety of benefits that can make cycling more enjoyable. Here are three reasons why folding electric mountain bikes are a great option:
Fast And Safe: folding electric mountain bikes are a high-tech means of transportation that help students arrive at school fast and safely. If you've ever driven through traffic congestion on the way to school, you'll understand how good an electric bike is! This tiny electric bike can help you avoid traffic and arrive at class on time because it has a 350W high-speed motor. The high strength of 17.5" aluminum used for the frame guarantees a solid frame for the bike. Road electric bikes also offer sturdy tire grips that ensure your safety when navigating slick terrain. Additionally, 18,650 lithium batteries, safer and more dependable when charging, are used in electric road bikes. Road electric bikes are made of materials, tires, and batteries.
Spend Less: Fitting electric mountain bikes are more affordable than public transportation. According to a study, commuters' college expenses can be roughly 20 percent of their transportation costs. However, routine battery charges are far less expensive for students who are not financially independent than using other modes of transportation to go between their homes and schools.
Simple Parking: folding electric mountain bikes give us a new alternative to store our bikes because parking spaces are scarce in many schools. Riders can easily store the bikes anywhere, including next to desks or corners of walls, thanks to their ingenious foldable design, which enables riders to fold the bikes in a matter of seconds.
Applications of Folding Electric Mountain Bikes
A foldable e-bike is a fantastic solution for anyone seeking a simple way to travel around town. This bicycle can be used for exercise, transportation, and fun. The foldable e-bike is most frequently used for the following purposes:
-Transportation: Using the folding e-bike to get to work or school is a breeze. It is convenient to transport because it can be folded up and kept in a tiny area.
-Recreation: The foldable e-bike is a fantastic choice for outdoor pursuits, including running, biking, and hiking. It is a fantastic option for all riders because it is adaptable and can be utilized in different settings.
Conclusion
Check out these folding electric mountain bikes if you're looking for a bike that can take on any terrain, whether it be dirt, sand, or snow. These bikes have decent power and range, so you can ride wherever you want. Plus, they fold up, so it doesn't take up so much space. If you are looking for folding electric mountain bikes, SAMEBIKE provides many models to choose from for you.
Comment