The Ultimate Guide To Buying An Electric Bike
Sep 28,2022 | SAMEBIKE
Finding the perfect new electric bike is becoming more and more complicated. With so many options, it can sometimes feel like you'll never find the one for you. Luckily, we've compiled this article to help you narrow down your choices.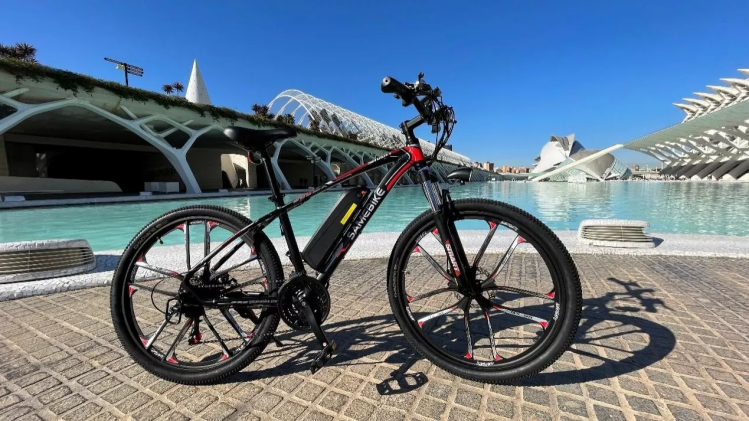 Types of Electric Bikes
If you want to know more about the different types of electric bikes, check out the following on the different types of electric bikes. Here, we will focus on today's two most popular types of electric bikes on the market.
The first type of electric bike is the classic e-bike. They are about speed and performance and are perfect for commuting or taking a ride around town. These ebikes are usually built with a lightweight frame and a motor that helps you go faster. They also have large batteries so that you can ride out longer. There are a lot of different brands of classic e-bikes, so it's important to find one that fits your needs.
The second type of electric bike is the hybrid style. These bikes combine the features of a classic e-bike with other kinds of ebikes, like a mountain electric bike or cruiser electric bike. This makes them great for cycling around town and cruising down hills. They usually are better for adventures.
How to Choose an Electric Bike
When shopping for an electric bike, it's important to know what to look for. There are plenty of different styles and types of electric bikes on the market, so it can be hard to decide which is right for you. So here is a quick guide on choosing the right electric bike for you.
Size – Most electric bikes are available in small, medium, or large sizes, so make sure to choose the size that will fit you well.
Range – The range of an electric bike refers to how far it can travel on a single battery charge. Some electric bikes have ranges of up to 50 miles, while others have ranges of up to 100 miles. Make sure the range that you need is available in the type of bike that you are looking to buy.
Cost – You should consider which type of electric bike is best for you based on your budget. Some of the most cost-effective electric bikes are mountain ebikes. They are very versatile, and you can use them for various activities. They also come in various price ranges so that you can find one perfect for your budget.
Best Brands to Buy an Electric Bike
SAMEBIKE is a reliable partner of electric bikes. Shop SAMEBIKE with confidence! It has built 3 warehouses in the EU, USA, and Can; more than 35 countries worldwide enjoy 7 days of fast delivery and 3 multiple after-sale outlets in the EU, the United States, and Canada to offer maintenance and technical support.
Conclusion
Buying an electric bike can be daunting, but with this guide, you should have no trouble picking out the perfect model for you. Instead, we cover everything from factors to consider when shopping for an electric bike to our top picks for the best electric bikes on the market. So whether you are looking for any electric bike, SAMEBIKE should be your first option.
Comment