The Top Reasons to Switch to a SAMEBIKE 750w Electric Bike for Your Daily Commute
Apr 10,2023 | SAMEBIKE
Do you want to save money on gas and reduce your carbon footprint? Look no further than the SAMEBIKE 750w Electric Bike. With its powerful motor, sleek design, and eco-friendly features, this electric bike is the perfect solution for anyone considering upgrading their commute. In this blog post, we'll explore why switching to a SAMEBIKE 750w Electric Bike is a game-changer for your daily routine. So sit back, relax, and get ready to revolutionize your ride!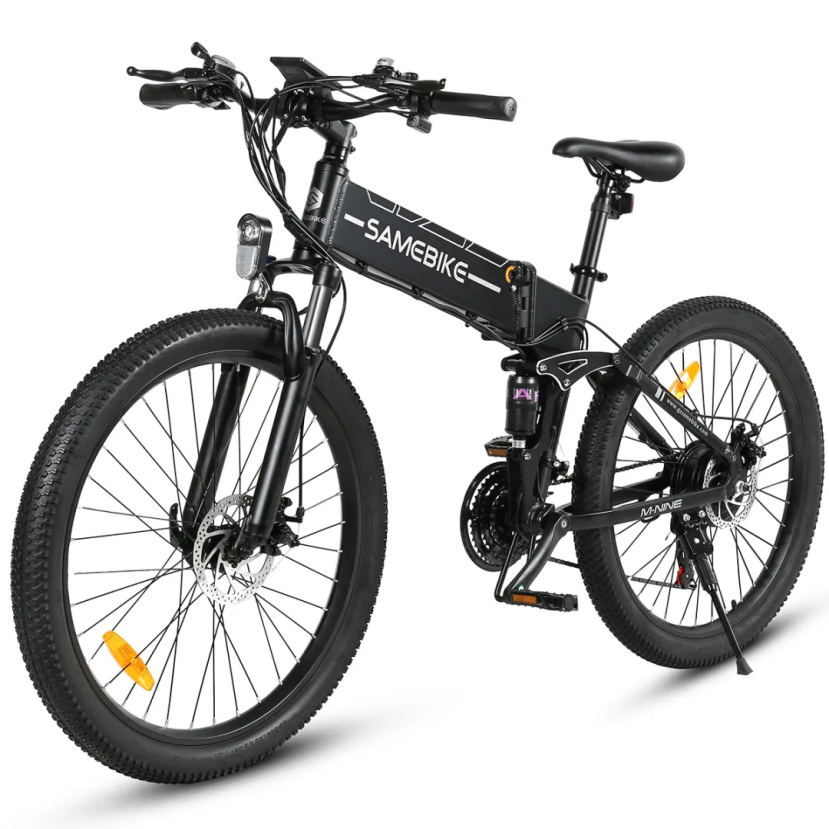 What is a 750w electric bicycle?
A 750W electric bicycle refers to an e-bike with a 750-watt motor. The motor is powered by a battery and provides electric assistance to the rider when pedaling. The 750W motor is a relatively powerful motor that can significantly boost the rider's pedaling efforts, especially on hills and rough terrain.
Benefits of a SAMEBIKE Electric Bike
There are many benefits to using a SAMEBIKE electric bike for your daily commute. Perhaps the most obvious benefit is that it is much easier to pedal an electric bike than a traditional bicycle. This is especially beneficial if you live in a hilly area or do not have the time or energy to pedal a conventional bike to work each day.
Another great benefit of electric bikes is that they are much more environmentally friendly than cars or even public transportation. Electric bikes produce zero emissions, so you can feel good about doing your part to reduce pollution and help preserve the environment.
In addition, electric bikes can save you a lot of money over time. If you use your electric bike for your daily commute, you will no longer need to pay for gas, parking, or car insurance. Electric bikes are also low in maintenance.
Finally, electric bikes are just plain fun! It can be enjoyable and exciting to zip around on an electric bike, and you may find yourself looking forward to your daily commute instead of dreading it.
Conclusion
If you're seeking to shake up your regular commute, the SAMEBIKE 750w Electric Bike is a wonderful investment that you should consider making. Not only does it provide a ride that is unparalleled in terms of comfort, but it also boasts an incredible range and a level of power that makes it suitable for even the most arduous of commutes. Taking into consideration all of these advantages, upgrading to a SAMEBIKE 750w Electric Bike is definitely something to think about.
Comment