The SAMEBIKE Company Provides A Folding Fat Tire Electric Bike
Nov 07,2022 | SAMEBIKE
In this blog article, you'll learn about the SAMEBIKE company which offers a
folding fat tire electric bike.
This type of bicycle is equipped with a powerful motor to give users an enjoyable and efficient ride. Making it accessible for everyone in the world to use!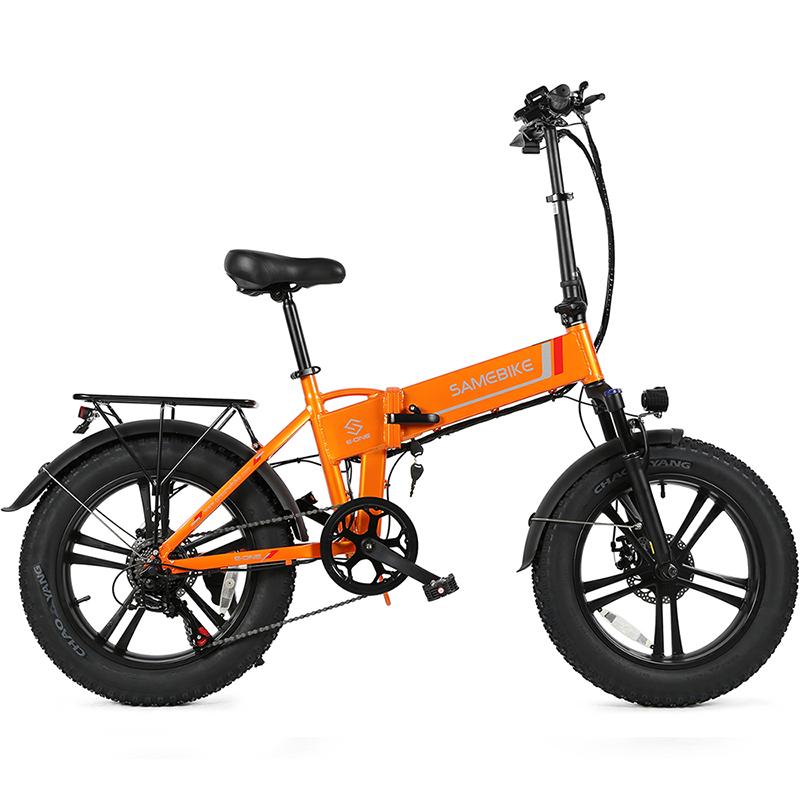 What is SAMEBIKE?
SAMEBIKE has 35 years of experience in the manufacturing of electric bicycles. They provide a folding fat tire electric bike. The bike has an electric motor that helps you pedal and cycle. You can use the bike for transportation or fun. The bike is easy to fold and store.
Benefits of Samebike folding electric bike
According to the Samebike Company, their folding electric bike is a great way to get around town and enjoy the benefits of cycling. The ebike has an adjustable seat and handlebars, making it comfortable for riders of all heights and weights. The bike also has a built-in motor that provides power when you need it, without the need for batteries. Plus, the fat tire design provides plenty of traction when you have to go uphill or over obstacles.
Is a folding bike the best option for you?
If you're looking for an easy way to get around town, a folding bike may be the perfect choice for you. These electric bikes are simple to fold and transport, making them perfect for short trips or when you need to take your bike with you on the go.
There are a few things to consider before buying a folding ebike. First, make sure that your ebike has enough power. Most foldable ebikes use electric motors, so they should have enough juice to get you up a hill or over bumpy terrain.
Another factor to consider is whether or not you want a folding ebike that can handle rough terrain. Many of the models available today can handle small hills and bumps with ease, but if you're looking for something more rugged, some of the hybrid models may be better suited for you.
Finally, make sure that the folding ebike is comfortable to ride. Most models come with adjustable seats and handlebars, which will allow you to find a riding position that's comfortable for you.
How to order your Samebike
The Samebike Company offers a folding electric bike that is perfect for commuting. The ebike folds up and can be easily stored in a closet or garage. You can order your samebike online or at one of the company's retail locations. The samebike comes with a battery and motor, so you don't have to worry about buying those separately.
Options for charging a bike
There are a few different ways to charge an ebike. The most common way is to use a regular electrical outlet. Some bikes have cords that can be plugged into the wall, while others have removable batteries that can be charged using a battery charger. Another option is to use an electric bike rack. These racks connect to an electrical outlet and hold the bike in place so it can be charged.
Alternatives to the samebike
The Samebike Company provides a folding fat tire electric bike that is perfect for those who want an eco-friendly, affordable option. The ebike folds down to the size of a large suitcase, making it easy to store and transport. The electric bike also has a range of up to 20 miles, making it perfect for commuting or errand running.
Conclusion
If you're in the market for an electric bike that can take you where you need to go, then be sure to check out SAMEBIKE. This company makes a wide variety of folding fat tire electric bikes that are perfect for both urban and rural areas. Plus, they offer a variety of different colors and models so that you can find the perfect one for your needs.
Comment