The New Urban E-Bikes You Need In Your Life
Nov 07,2022 | SAMEBIKE
The urban e-bike is changing the way we think about transportation. With a wide range of brands and price points, there's an option for every lifestyle and budget. Read on to learn more about what this innovative industry has in store for us!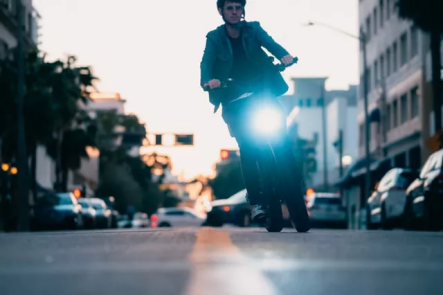 What is an Urban E-Bike?
E-bikes are becoming increasingly popular in urban areas as a mode of transportation. They offer a sustainable and efficient way to get around and can help reduce traffic congestion and pollution.
An urban e-bike is a bicycle that is powered by an electric motor. The motor assists the rider, making it easier to pedal up hills or headwinds. E-bikes typically have a battery pack that can be charged from a wall outlet, and they can reach speeds of up to 20 miles per hour.
There are many benefits to riding an e-bike in the city. They are environmentally friendly, quiet, and easy to maneuver through traffic. E-bikes can also save you money on transportation costs, as they are cheaper to operate than cars or public transit.
If you're looking for a sustainable and efficient way to get around the city, an urban e-bike is a perfect option for you.
Great Features of an Urban E-Bike
Assuming you would like a list of great features for an urban e-bike:
They're Green
Urban e-bikes are a great way to help reduce pollution and traffic in congested city areas. By switching to an e-bike for your daily commute, you can help make a difference in the environment.
They're Convenient
E-bikes are much more convenient than traditional bicycles, as they require no pedaling effort on your part. This makes them ideal for commuting in busy city areas where you may not want to break a sweat.
They're Affordable
Despite their many benefits, urban e-bikes are surprisingly affordable. Many models come in under $1000, making them a great option for budget-conscious cyclists.
They're Fun
In addition to being practical, urban e-bikes are also a lot of fun to ride! Their electric motor gives you a boost of power that makes cycling much more enjoyable than it is on a traditional bike.
Benefits of an Urban E-Bike
An urban e-bike can help you get around town quickly and easily.
An urban e-bike can help you avoid traffic congestion and save on parking costs.
An urban e-bike can help you stay healthy and fit by getting you active during your commute.
An urban e-bike can help reduce your carbon footprint and contribute to a cleaner environment.
Conclusion
If you're looking for a new way to get around town, an urban e-bike from SAMEBIKE is a great option. SAMEBIKE provides so many different models to choose from, there's sure to be one that's perfect for your needs. So what are you waiting for? Check out some of the latest models and find the perfect urban e-bike for your lifestyle.
Comment