The Future Of Transportation: Smart Electric Bike
Nov 07,2022 | SAMEBIKE
The article talks about the evolution of transportation and how electric bikes are one of the most efficient forms of transportation. The introduction discusses the new smart electric bike that is an update on the traditional bike but includes many more features.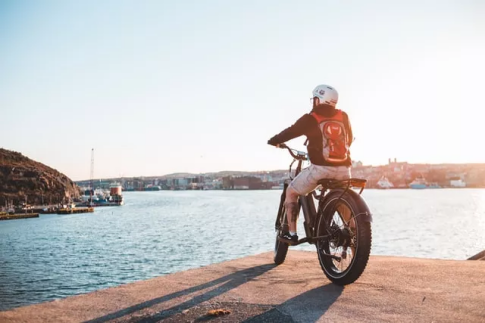 What is the Smart Electric Bike?
Smart electric bikes are the future of transportation. They are powered by a battery and an electric motor and can reach speeds of up to 20 mph. They are environmentally friendly, emit no pollutants, and are very quiet.
Smart electric bikes are perfect for commuting, running errands, or even going on a leisurely ride. They can save you money on travel costs and help you get around town without having to worry about traffic.
How Does the Smart Electric Bike Work?
Smart electric bikes have a motor that is powered by a battery. The motor helps to pedal the bike for you, making it easier to ride up hills or over long distances. You can control how much assistance the motor gives you, so if you want to ride completely on your power, you can!
The battery will need to be recharged regularly, but don't worry - most smart electric bikes come with an easy-to-use charger that plugs into any standard outlet. And if you run out of power while out on a ride, no problem! You can always pedal the old-fashioned way.
Where to Buy a Smart Electric Bike?
Looking for a new mode of transportation that is eco-friendly, efficient, and fun? Look no further than the smart electric bike from SAMABIKE. Our smart electric bikes are equipped with a powerful electric motor that will help you get around town without breaking a sweat. And because they are electric, you can say goodbye to expensive gas and maintenance costs.
If you do decide to buy a smart electric bike offline, your best bet is probably going to be a brick-and-mortar store from SAMEBIKE. These stores can provide a testing-riding service for you, and they may be able to offer you a better price as well.
Conclusion
The smart electric bike is the future of transportation. It's environmentally friendly, efficient, and stylish all at the same time. With so many benefits, it's no wonder that more and more people are choosing to ride smart electric bikes for short travel instead of driving cars.
Comment