The Folding Electric Mountain Bikes That Lets You Rack Up Those Hills
Sep 28,2022 | SAMEBIKE
These folding electric mountain bikes are perfect for loving-reading people, making your commute easier, or giving you a fun new way of exploring your city. Read up in this blog article about how these bikes can help you save space and money - and what other benefits they offer!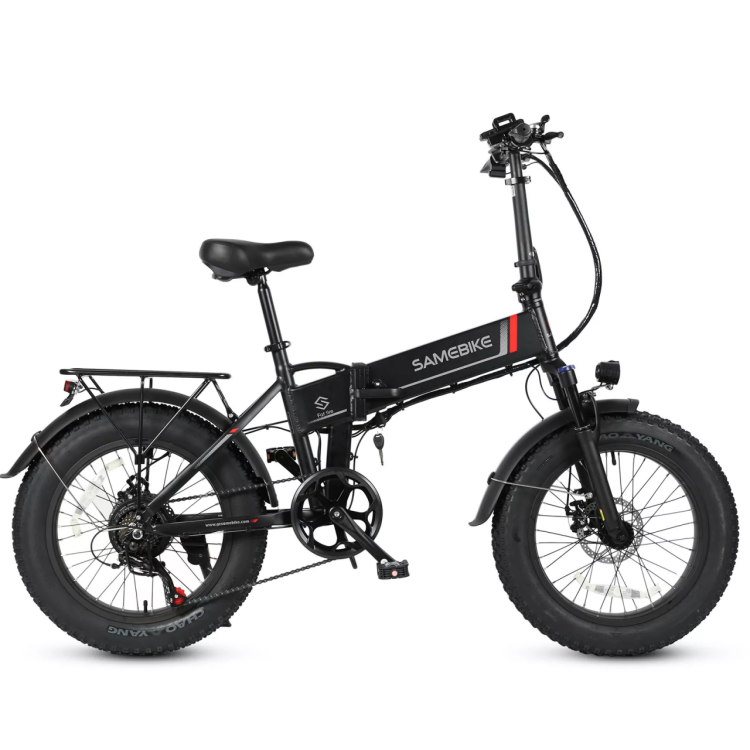 What is a folding electric mountain bike?
A folding electric mountain bike is a lightweight, easy-to-use bike that folds up for easy transport and storage. They're perfect for the frequent traveler who wants to take their bike with them on the go without having to worry about taking up so much space.
Benefits of the Folding Electric Mountain Bike
Don't worry when you're out for a ride and struggling up a steep hill, don't worry. You can easily go over the hill with a folding electric mountain bike. Not only does this make it easier to get up the hill, but it also lets you enjoy the beautiful view on your ride. Here are some of the benefits of using a folding electric mountain bike:
-They're compact and lightweight, and easy to transport. When you're finished riding, take your e-bike anywhere without needing a bike rack. The electric folding bike will fold up and fit in your trunk, in your closet, and even under your desk.
-They're a level of ride comfort. These folding electric mountain bikes are equipped with a four-bar system, a suspension fork, and a stable 4" fat tire, which will absorb even the harshest terrain and provide ride comfort. It turns curbs and potholes into your ultimate playground!
- They can save time on your commute. A foldable electric bike can be a terrific solution for you if you live in an area with heavy traffic. Instead of driving your ordinary automobile, use your foldable electric bike to avoid gridlock.
Main Features of the Folding Electric Mountain Bike
The folding electric mountain bikes that let you rack up those hills are a great option for anyone looking for an easy way to get up those treacherous inclines. With a 350w brushless motor and long-range battery, these bikes offer a convenient way to get up the hills and get your workout without having to lug around a heavy bike. These bikes also come with adjustable gears, so you can customize your ride to ensure you get the most out of your workout.
Conclusion
If you want to conquer some of the toughest trails in your area, an electric mountain bike is a great option. Not only do they offer a fun and scenic ride, but they also make it easy to rack up those hills. If you're interested, be sure to contact SAMEBIKE.
Comment