The Folding Electric Bike 500w Is The Perfect Addition To Your Commute
Dec 01,2022 | SAMEBIKE
In this article, we take a look at the folding electric bike 500w. This ebike is perfect for commuters who want to avoid city traffic on their route to work, or for those of you who just don't enjoy the hassle. Read more about this fantastic commuting tool in this blog post!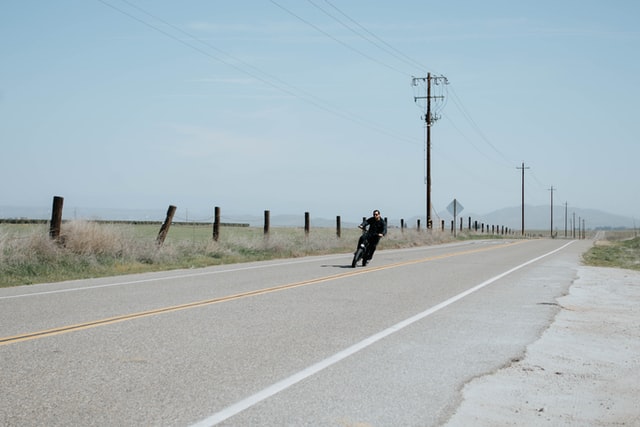 What you should need to look for?
The folding electric bike 500w is the perfect addition to your commute. Not only does it help reduce congestion, but it's also a fun way to get around town. If you're looking for an easy and affordable way to get around town, the folding electric bike is a perfect choice. Here are some tips on how to maximize your experience:
1) Get a good-quality battery pack. The quality of the battery pack will affect how long the ebike will last before needing a recharge. Look for a quality battery pack that has a high capacity and long life expectancy.
2) Choose a sturdy frame. A good frame will ensure that your ebike doesn't wobble when you ride it and that it won't collapse when you fold it up.
3) Make sure the brakes work well. It's important that your brakes work well in order to stop quickly in case of an emergency situation.
The Best Features of the Folding Electric Bike 500w You Must Know
1. The ebike is foldable, making it easy to store when not in use.
2. This ebike can provide riders with a maximum speed of 24mph and a range of up to 40 miles. and can be used as a regular bike or folded for easy transport.
3. The ebike comes with an LCD screen that displays the battery level, speed, and distance traveled. Get all the information even in the sun.
4. The ebike also includes a number of safety features, including front and rear lights, a bell, and a headlight.
5. The ebike can intelligently be detected by a computer, and all electronic faults will be displayed on the LED screen in the form of codes. Once you tell aftersales the code, you will know what's wrong with your ebike.
Conclusion
If you're looking for an environmentally-friendly way to get around town, the folding electric bike 500w is a perfect option. Not only does this ebike use very little energy to power itself, but it's also easy to fold up and store when you're not using it. So whether you're looking for a convenient way to commute or just want something fun and different to do on your days off, the SAMEBIKE folding electric bike 500w is definitely worth considering.
Comment