The Fat Tire Electric Bicycle: A Complete Guide To Riding And Maintaining
Dec 01,2022 | SAMEBIKE
The fat tire electric bicycles are becoming increasingly popular these days because they're a safer and more environmentally friendly alternative to their gas-powered, gasoline-powered counterparts. If you're thinking about getting yourself an electric bike, this blog article is for you!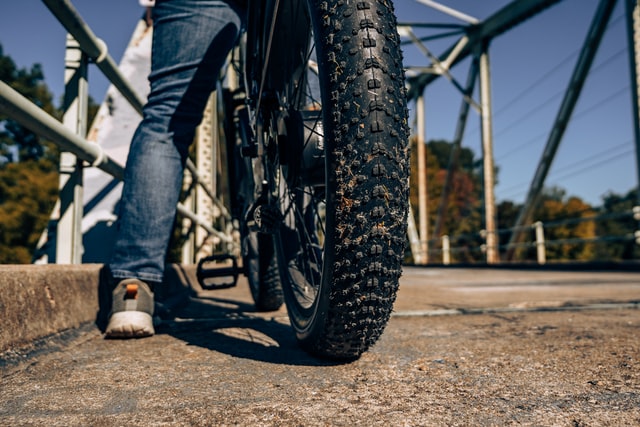 Why choose A Fat Tire Electric Bicycle?
The fat tire electric bicycle is a particular type of ebike made for off-road use. Its features set it apart from other ebikes in a variety of ways.
The fat tire electric bicycle's large tires are one of its most important features because they improve traction on slippery terrain and make the ebike easier to ride on trails and in other off-road settings.
Another important part of the fat tire electric bicycle is the engine. Because of the power that this motor offers the wheels, you can ride more fast. When riding on rocky trails, the motor, for instance, makes the bike more stable.
The fat tire electric bicycle also comes with a shock absorber system. Travel anywhere on your same ebike at your leisure! The strong 4" fat tire, four-bar system, and suspension fork will provide you with a degree of trail riding comfort that you never thought was conceivable.
Generally speaking, the Fat Tire Electric Bicycle is a great option for anyone searching for a unique style of ebike that can be used off-road.
Maintaining Your Fat Tire Electric Bicycle
Electric bicycles are amazing devices that can help you get around easily and cheaply. However, like any piece of technology, they can require some maintenance to keep them running smoothly. This guide will teach you how to maintain your electric bicycle so that it runs like new for as long as possible.
When you first buy your electric bicycle, it will come with a set of instructions on how to operate and maintain it. Make sure to follow these instructions carefully, as even small mistakes can lead to problems down the road.
Here are a few tips for keeping your electric bicycle in tip-top condition:
1) Keep the ebike clean – One of the most important things you can do to keep your ebike running smoothly is to keep it clean. Not only will this prevent the build-up of dirt and dust, but it will also keep the motor running at its best. Cleaning the ebike regularly will also extend the life of the battery.
2) Lubricate the gears – the important thing to keep in mind when riding an electric bicycle is to make sure that the gears are properly lubricated. This will help prevent them from becoming jammed or difficult to turn. Additionally, make sure that the brakes are always functioning properly in order to avoid accidents.
3) Check connectors and cables – Another common issue is faulty connectors or cables which can cause short circuits or poor electrical connection between parts of the bike. Be sure to inspect these areas regularly for signs.
4) Check the tires and brakes regularly– The tires and brakes on your Fat Tire Electric Bikes are critical components that need regular maintenance if you want them to stay in good shape. Make sure they're inflated correctly and have plenty of treads left on them; replace them if they start going bald or show signs of weariness.
Conclusion
If you're thinking about buying an electric bicycle or just want to know more about how to ride and maintain one, read on! In this comprehensive guide, we'll discuss everything you need to know before taking the plunge, as well as provide tips and advice on how best to take care of your Fat Tire Electric Bicycle. I strongly advise investing in one of these incredible ebikes from SAMEBIKE if you're seeking a electric bike that will increase your comfort and efficiency on every ride.
Comment