The Excellent 500w Electric Bike
Sep 29,2022 | SAMEBIKE
You could be interested in purchasing a new bike for your daily commute to work and wonder what your best options are. For example, you may buy a 500w electric bike from SAMEBIKE with the help of this blog post, though!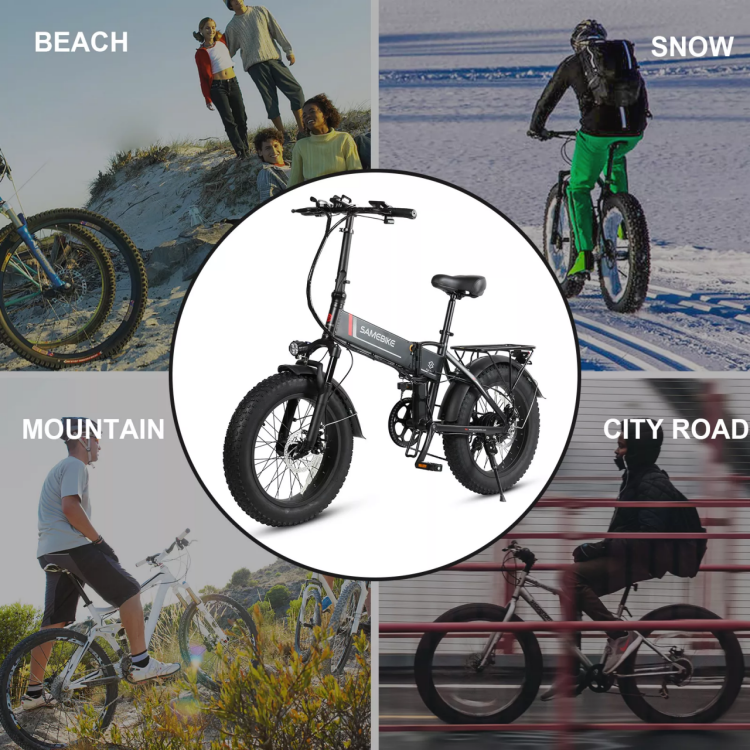 An electric bike is what?
Several significant aspects distinguish electric bikes from conventional bikes. They first assist you in pedaling by using electric power. To move the bike, you don't need to utilize your muscles. Second, compared to conventional bikes, electric bikes are far faster. They can go up to 25 to 30 kilometers per hour, which is quicker than the majority of people can ride a traditional bike. Last but not least, electric bikes don't need to be pedaled to get going.
What Are Some Uses for a 500w Electric Bike?
For bikers in cities, the 500w Electric Bike is a fantastic option. Using the 500w electric motor, you can cycle at 25 mph. A lithium-ion battery already integrated inside this bike enables you to ride for up to 60 kilometers before recharging.
Additionally, the 500w Electric Bike is secure. The bike has been developed with safety in mind and has a powerful electric motor. High-quality materials were used to construct the bike's frame, and the suspension and brakes were also adjustable.
The 500w Electric Bike from SAMEBIKE ought to be your first pick if you're looking for an economical, dependable city bike.
Conclusion
The 500w Electric Bike is ideal for city people seeking an eco-friendly mode of transportation. The 500w has a range of up to 60 miles on a single charge and not only features an electric motor to let you comfortably go through hills. As a result, you are free to explore the city without having to worry about finding an outlet or navigating the traffic. Additionally, you won't have to worry about this bike getting scratched or dented during your travels because it is composed of sturdy aluminum alloy. Therefore, the 500w Electric Bike from SAMEBIKE should be at the top of your list if you're seeking a terrific urban bike that will simplify your life.
Comment