The Electric Bike: Everything You Need To Know About The Next Big Trend In Ebikes
Sep 28,2022 | SAMEBIKE
Electric bikes are a great way to get around town with less environmental impact than cars. They're also incredibly popular these days and are growing as a trend, but what do you need to know about electric bikes?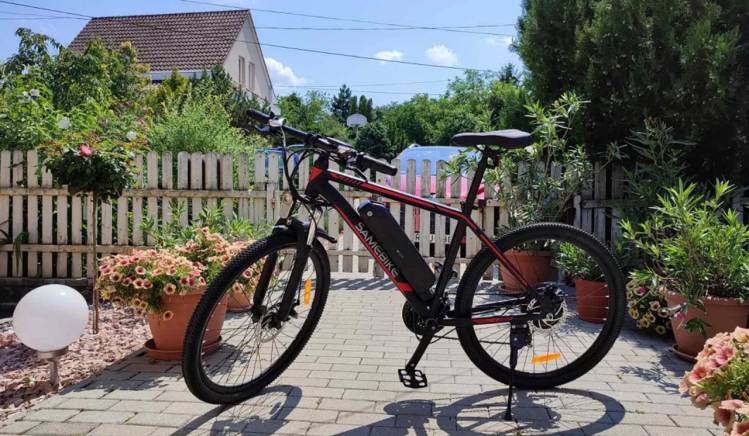 What is an electric bike?
Electric bikes are different than regular bikes in a few key ways. First, they use electric power to help you pedal. You don't have to use your muscles to move the bike. Second, electric bikes are much faster than regular bikes. They can reach up to 25-30 Km/h, which is faster than most people can ride on a regular bike. Finally, electric bikes don't require pedaling to start moving.
Why are electric bikes a trend?
There are a few reasons why electric bikes are becoming increasingly popular. First of all, electric bikes are incredibly environmentally friendly. They don't require any gas or oil to function, so they're a great option for folks trying to reduce their carbon footprint. Electric bikes also give you a lot of freedom when it comes to where you can ride them. For example, you can ride them on the streets, trails, or parks. If you're ambitious, you can even try riding an electric bike on the open road.
Why choose an electric bike?
Electric bikes are a great option for those looking for an environmentally friendly way to get around. They don't require gasoline, so they're much more sustainable than traditional bikes. One big advantage of electric bikes is that they can travel much further than regular bikes before recharging. Plus, with over 1000 charging cycles, you can be sure that your electric bike will last a long time.
Conclusion
The electric bike is quickly becoming the new go-to choice for cyclists everywhere. These bikes are environmentally friendly and cost-effective and provide riders with a unique experience that can't be beaten. In this article, we have covered everything you need to know about electric bikes. So if you're looking to take your riding experience to the next level, or want an affordable way to commute, SAMEBIKE's electric bikes are worth considering!
Comment