The E-Bike City Cruiser: The New Popular Bike
Sep 29,2022 | SAMEBIKE
E-bikes city cruisers are quickly becoming a popular means of transportation in cities as this mode of transportation is more convenient and fast. If you are interested, read on!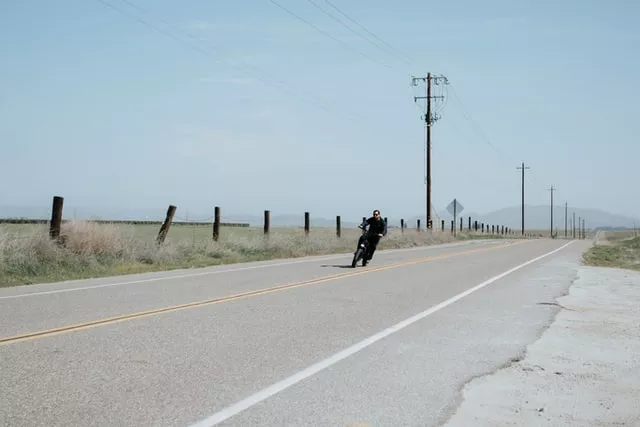 What is an e-bike city cruiser?
The e-bike city cruiser is a new popular bike that is becoming increasingly popular. It is an electric bike with a 350W brushless motor that you can ride on the streets or the trails. This bike is very efficient and easy to use, making it a great choice for people looking for an affordable and convenient option.
Why is E-Bike City Cruiser the new popular bike?
There are many reasons why the E-Bike City Cruiser is becoming so popular. First and foremost, they are incredibly versatile and easy to use. With a range of speeds and a pedal assist function, they make it easy to get around on your bike. They are also very affordable, making them an ideal choice for budget-minded cyclists. Finally, their design makes them look great and feel comfortable to ride, no matter where you are. If you're looking for a bike perfect for urban cycling, the e-bike city cruiser is definitely the option for you.
How do I find the best e-bike for me?
The e-bike city cruiser is a popular bike because it is efficient and easy to use. When choosing an e-bike, make sure to consider your needs and what you are looking for in a bike. You can find the perfect e-bike for you by doing your research. Here are some tips on how to find the best e-bike for you:
Do your research – When choosing an e-bike, make sure to do your research. There are many different types of e-bikes available, so it is important to find one that is right for you. You can find information about different e-bikes on websites like www.samebike.store.
Consider your needs – When choosing an e-bike, it is important to consider them. What kind of terrain are you going to be riding on? How much weight will you be carrying? How fast do you want to go? These important questions need to be answered before deciding which ebike is right for you.
Go with a reputable brand – When choosing an e-bike, go with a reputable one. This will ensure that the bike is durable and has been tested extensively. Brands like SAMEBIKE is a trustworthy manufacturer.
Conclusion
The e-bike city cruiser is quickly becoming a popular choice for commuters. Not only does it provide an environmentally friendly alternative to driving your car, but it also offers a more fast ride than traditional bikes. For example, the bike has a motor that helps you pedal to climb hills, and the battery can last up to 60 miles after charging. So whether you are looking for an affordable way to commute or want a more comfortable ride, the e-bike city cruiser from SAMEBIKE might be the perfect option for you.
Comment