The E-Bike City Cruiser Is A New Solution For Urban Travel
Sep 28,2022 | SAMEBIKE
The e-bike city cruiser is a new solution for urban travelers who want to avoid traffic, parking hassles, and other transportation headaches. It's a pedal-powered car that can be turned on in seconds. If you are interested, read on!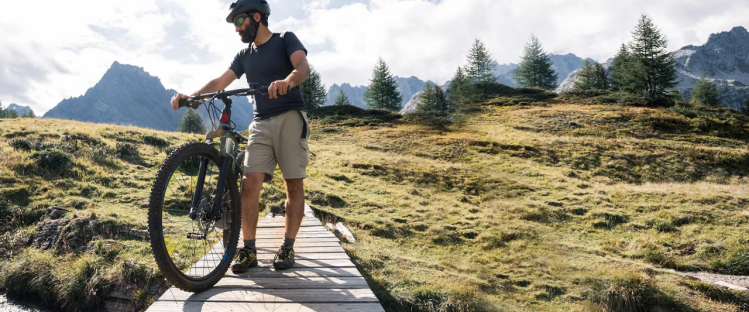 Features of E-Bike City Cruiser
The new e-bike city cruiser is a perfect solution for urban travel. This electric bike offers a comfortable experience while riding. It also has several features that make it perfect for urban travel.
BACKLIT LCD DISPLAY
Easily view important ride metrics such as speed, pedal assist level, battery capacity, distance traveled, and more.
LONG-RANGE BATTERY
Adopt 18650 high-performance car battery cell, Same battery,40% longer riding rang;48v 10Ah stable and strong output. You can always enjoy a longer trip that takes up to 30~60 miles on a single charge. With overcharge and power off protection, It is globally insured by CPIC.
350W BRUSHLESS MOTOR
Permanent magnet synchronous high-speed motor with the brushless power system, output 50 torque, and strong power. Power your life with a max speed of 25~30km/h; Enjoy an effortless riding experience even at 15 degrees uphill. It's perfect for a life on the go. Whether you are commuting to work, heading to the gym, or cruising to the coffee shop, It gets you there in style and speed.
PEDAL ASSIST AND THROTTLE
Controllable from your handlebars, seven levels of pedal assist mean that you'll never be out of breath when you arrive at your destination. Throttle speeds of 20 mph mean that, even without pedaling, you can easily keep up with the traffic around you.
What to consider when buying an E-Bike City Cruiser
When you're in the market for an electric bike, it's important to consider what features are important to you. If you want to use your bike for more than just commuting, you'll need to consider the important features. Here are five things to keep in mind when shopping for an e-bike:
1) Speed and range: Most e-bikes have different batteries, so make sure the one you buy has a speed range and horsepower that will let you reach your destinations quickly.
2) Battery life: Make sure the bike has a battery life that will let you ride at a comfortable speed for extended periods.
3) Price: Don't be afraid to spend a little bit more money on an e-bike that has features that are important to you.
4) Comfort: When choosing an e-bike, consider how comfortable it is to ride.
5)Warranty: You should choose a reputable manufacturer with a warranty. Even if your electric bike has any problem, you can enjoy free maintenance or replacement.
Conclusion
The e-bike city cruiser is a new solution for urban travel. Not only does it provide an environmentally friendly way to get around the city, but it's also incredibly comfortable and convenient. The city cruiser's efficiency and convenience are perfect for those who need reliable transportation. So if you're looking for an efficient, environmentally friendly way to go out, the e-bike city cruiser from SAMEBIKE might be your answer.
Comment