The City E-Bike: A New Bicycle For Urban Living
Sep 28,2022 | SAMEBIKE
The city e-bike is a new bicycle for urban living designed to emphasize comfort and convenience. It's the perfect bike for commuting to work or getting around town, but would you want one if you were starting to learn how to ride a bike? Read on to find out!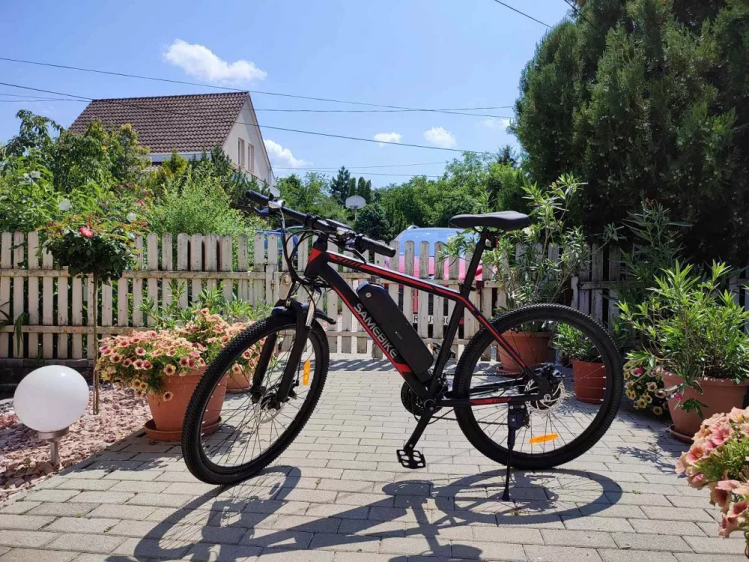 Benefits of riding a city e-bike
The city e-bike is perfect for those who live in urban areas. With its lightweight frame and powerful motor, this bike makes getting around town a breeze. Here are some of the benefits of riding a city ebike:
1) The city ebike is a great way to geo out. With its pedal-assist feature, you can easily get anywhere you want.
2) The city ebike is environmentally friendly; unlike traditional cars, which require a rate, the city ebike uses electricity to power itself. This means it is one of the least impactful forms of transportation available.
3) The city e-bike is affordable and the city ebike is affordable and easy to own; you can save on many transportation fees with a city bike.
4) The city ebike is reliable because it uses electric power; the city ebike is always ready to go as long as there is electricity.
Things to consider when choosing an e-bike
When choosing an e-bike, there are a few things to consider. Here are a few tips:
What is your riding style? If you plan on mostly riding in urban areas, then an e-bike with motors will be more powerful and efficient than one without motors.
What is your budget? Buying an e-bike can be expensive, but there are many options to choose from with different features and prices. Try to find an e-bike with features you want that fits within your budget.
What type of terrain will you be riding on? An e-bike with suspension will be better suited for rides on trails.
What type of battery will you need? Most e-bikes have batteries that need to be charged, so make sure to consider this when purchasing an e-bike. Some models have a longer range.
Tips for riding and navigating with an e-bike
The city ebike is a new kind of bicycle that can help you easily navigate the city. Here are some tips for riding and navigating with an e-bike:
Always wear a helmet when riding an e-bike. This is especially important if you are inexperienced with bikes. A helmet can help protect your head in case of an accident.
Stay alert while riding an e-bike; watch for traffic, pedestrians, and other obstacles as you ride through the city.
Use the built-in GPS features on your phone to find your way around. The GPS will track your location and provide directions to your destination.
Ride at a slow speed when navigating through the city. E-bikes are not designed for fast-paced rides and can be difficult to control at high speeds. Slow down and take your time when cycling through the city streets.
Conclusion
Whether you're looking for a new way to get around your city or want to cut down on your carbon emissions, an e-bike may be a perfect choice. Not only are they environmentally friendly, but e-bikes also provide a great mode of going out – perfect if you want to reduce emissions while reducing your daily commute time. Check out our selection of city e-bikes from SAMEBIKE and find the perfect one for your needs.
Comment