The City E-Bike: A New Alternative For Getting Around
Sep 28,2022 | SAMEBIKE
As people look for ways to reduce their carbon footprint, alternative modes of transportation are becoming more popular. By reading this article, find out what the city e-bike is and how it can help you save money and conserve resources!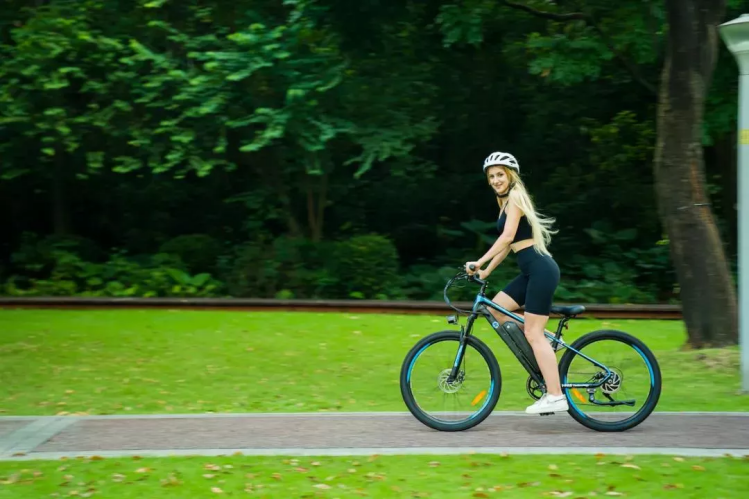 What is a City E-bike?
The City E-bike is a new alternative for getting around. They also have a lot of features that make them great for commuting, including lights and a stop/start button.
Benefits of City E-Bike
The city e-bike is a new alternative for getting around. The electric bike has many benefits that make it an attractive option for people who want to get around without spending much money. These benefits include:
Low Cost: The City e-bike is a low-cost option compared to other forms of transportation. This makes it an especially good choice for people who want to avoid spending much money on transportation costs.
Environmentally Friendly: The City e-bikes do not need to use fuel. Compared with cars, this mode of travel is beneficial to the environment.
Convenient: The City e-bike is convenient because it can be used to get around the city quickly and easily. This makes it an ideal option for people who want to use public transportation but do not want to wait long for their bus or train to arrive.
Fun and Exciting: The city e-bike is fun and exciting because it allows riders to experience the city in a new way. Riders can explore new neighborhoods and attractions without worrying about getting stuck in traffic or walking long distances.
Safety Ways with a City E-Bike
There are a few safety tips to keep in mind when riding an e-bike in the city. First, be aware of traffic laws and make sure to follow all safety guidelines. Second, be sensible when choosing a route and use common sense when cycling through busy areas. And finally, always keep a safe distance. Riding an e-bike in the city can be a lot of fun, but keeping a safe distance from other vehicles is important. This is especially important if you are riding an electric bike, which typically has less response time than traditional bikes. So always ride with caution and be aware of your surroundings.
Conclusion
If you're looking for an environmentally-friendly way to get around the city, check out the city e-bike from SAMEBIKE. These bikes are powered by electricity and can be ridden without worrying too tired. They're also great for people who commute or go to school. So if you're ready to change your lifestyle, think about investing in a city e-bike!
Comment