The Best Electric Road Bikes You Can Buy From SAMEBIKE
Dec 01,2022 | SAMEBIKE
It's not a secret that electric bicycles are easy to use. They're easy to ride and low maintenance. All of this is great for people who live in urban areas, near a city center, or even out in the country. But what about those people who live in remote places? What about those people who live far away from cities but still want to experience some off-road adventures? This article talks about the best electric road bike options available and why they should be your next purchase.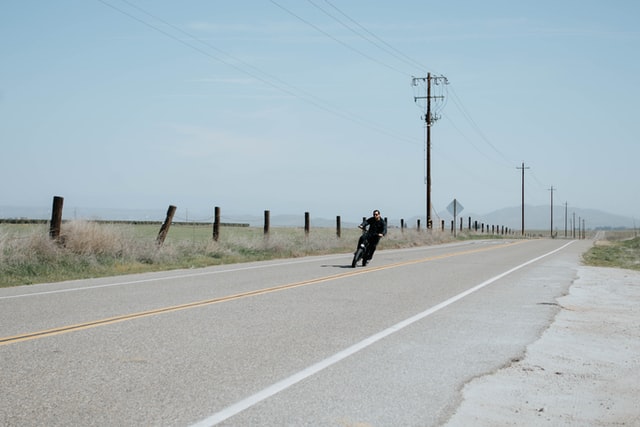 What is an Electric Road Bike?
Electric road bikes are perfect for everyday use. They're lightweight and sturdy, making them easy to ride even in bumpy terrain. Plus, they have a variety of gears that let you select the right speed for any situation. The purpose of electric road bikes is to be ridden on paved roads and trails. Disk brakes and suspension are only a couple of the qualities they can have. Because they are convenient and comfortable, these electric bikes are well-liked by commuters.
Uses of SAMEBIKE Electric Road Bike
If you're looking for an affordable and efficient way to commute, a SAMEBIKE electric road bike is the perfect choice. Here are some of the best reasons to buy one:
1. They're emissions-free
SAMEBIKE electric road bikes don't produce any emissions. This means they're good for the environment and your health!
2. They're great for commuting
Since they're so affordable and easy to operate, SAMEBIKE electric road bikes are perfect for commuters. They can help you get around town quickly and easily, without spending a lot of money on gas.
3. They're versatile
SAMEBIKE electric road bikes are versatile enough for all sorts of uses. You can use them for commuting, recreational riding, or even racing! So there's sure to be a model that's perfect for you.
Best Overall: SAMEBIKE Electric Road Bike
SAMEBIKE is one of the most well-known electric bike brands on the market. They make some of the best bikes available, with high-quality components and a great range of features.
Notable features include a powerful motor and battery, good brakes, and an ergonomic design that makes riding easy. SAMEBIKE also has a great warranty policy if you ever have any issues with your bike. The electronic problems of the SAMEBIKE electric road bike can be intelligently identified by a computer, and they will all be shown as codes on the LED display. You will know what's wrong with your ebike after you give aftersales the code. This enables you to fix your bike right away without visiting a shop that offers professional maintenance.
Conclusion
The goal of SAMEBIKE is to develop high-quality electric mobility goods and accessories that are affordable for everyone, anywhere. At SAMEBIKE, you can buy the best electric road bike you want.
Comment