The Best 20 Inch Electric Bike You Will Ever Ride
Nov 07,2022 | SAMEBIKE
Have you ever found it difficult to find a durable and reliable bike that will withstand your daily commute? If so, you might be interested in this article about the best 20-inch electric bike that is perfect for everyday use.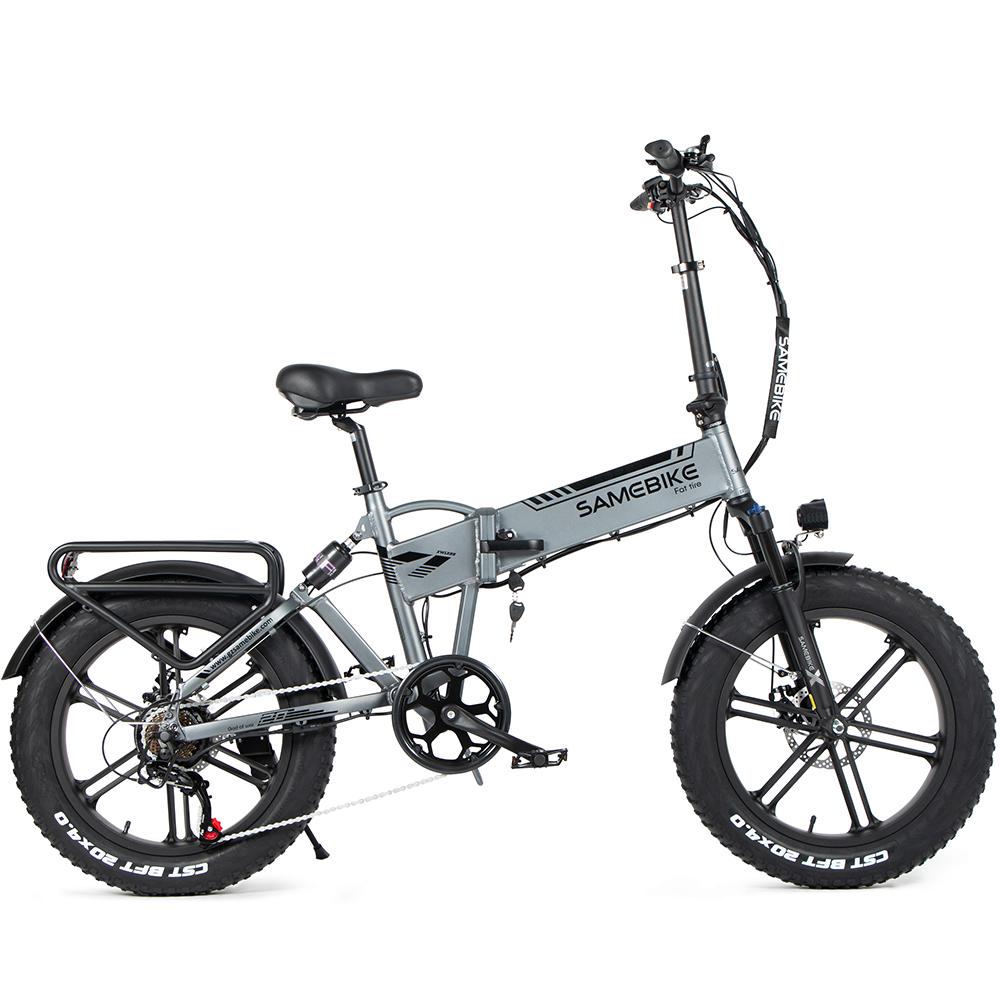 What is an Electric Bike?
Electric bikes are becoming more popular than ever before, thanks to their many benefits. They're great for commuting, they provide a fun exercise experience, and they can even be used as a regular ebike for recreational purposes. But what makes an electric bike the best option for you? Let's take a look at some of the key reasons why electric bikes are so great.
First of all, electric bikes are much cheaper to operate than a car. This is because you don't have to spend money on fuel and maintenance costs as you do with a gasoline car. Plus, you won't have to worry about getting stranded on the side of the road or dealing with traffic congestion.
Second of all, electric bikes are much easier to ride than traditional bikes. You don't have to struggle with hills or windy roads like you do with a regular bike. And because they use motors instead of human power, electric bikes are much faster than traditional bikes too!
Finally, electric bikes provide a lot of fun and entertainment value when used for recreational purposes. They make for a great way to get some exercise and enjoy the outdoors. So if you're looking for an affordable, easy-to-use option that offers plenty of convenience and fun, then an electric bike is the right choice for you!
Best 20-inch Electric Bike
Looking for the best inch electric bike that you will ever ride? Look no further than the SAMEBIKE 20-inch electric bike! This quality e-bike is perfect for anyone looking to get an electric bike for cheap. Not only does this ebike have a low price, but it also offers great features that make it one of the best electric bikes on the market today.
Some of the great features of this e-bike include a durable frame and fork, great gears, and a comfortable saddle. The battery pack is also very large, offering up to 30 miles of runtime. With all of these great features, it's no wonder why SAMEBIKE is one of the best-inch electric bikes on the market today.Now, SAMEBIKE 20-inch electric bike for sale, come and choose the style you like.
What is SAMEBIKE?
In 2004, Mr. David Hou established his bike factory. For years, he researched and produced electric bicycles. David always knew that electric bicycles were the future of transportation. At the same time, his friend, Mr. GuiLong Ma, the pioneer and inventor of electric bicycles in China, supports him in his efforts to establish an independent brand.
Then SAMEBIKE was born, and it is now a global brand, with customers in more than 35 countries enjoying affordable e-bikes with quick delivery and worry-free after-sales service.
Why Choose the SAMEBIKE 20-Inch Electric Bike?
The SAMEBIKE 20-inch electric bike is perfect for anyone looking for a reliable and affordable way to get around town. With a 20-inch wheel size and enough power, this bike is capable of reaching speeds of up to 30 mph. Plus, with a durable build and comfortable riding experience, the SAMEBIKE 20-inch electric bike is perfect for any commuter or weekend cyclist.
One of the main reasons to choose the SAMEBIKE 20-inch electric bike is its low price. In addition, these bikes are reliable and provide a great riding experience. With a 20-inch wheel size, these bikes can accommodate riders of all heights and widths.
In addition, SAMEBIKE 20-inch electric bikes are also eco-friendly. They are powered by a battery, which eliminates the need for gasoline or other fuel-based products.
Conclusion
An electric bike can be a great way to help you stay healthy and active, and they are also perfect for commuting. If you're looking for the best 20-inch electric bike on the market, look no further than SAMEBIKE. We have ebikes that come in a variety of prices and styles, so finding the right one for you is sure to be easy. Ready to take your first ride? Click SAMEBIKE to get started!
Comment