The 500w electric bike is a reasonably priced commuter bike
Sep 29,2022 | SAMEBIKE
It can be difficult to commute through traffic, but the 500W electric bike eliminates that problem. Instead, this blog post explains how this bike is inexpensive and effective.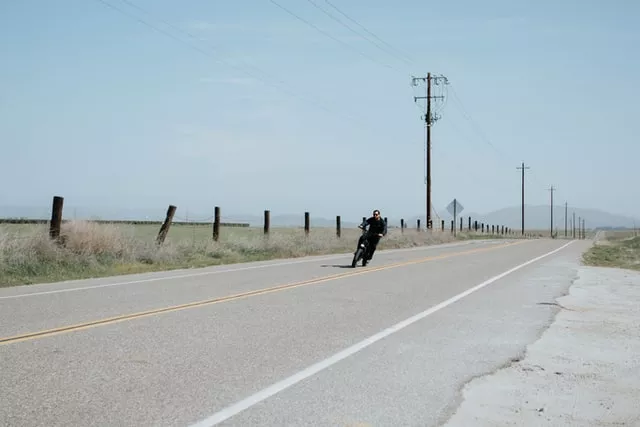 Introduction to The 500w electric bike
For those seeking an economical electric bike with a lot of power, the 500W Electric Bike is a fantastic alternative. The 500w motor in this bike can provide you with a lot of power and speed.
The 500W Electric Bike is a great alternative for those seeking an economical electric bike, thanks to several additional features. These features include modifying the speed settings, pedaling without really pedaling, and utilizing the bike as a standard bike or an e-bike.
Overall, the 500w electric bike is the ideal alternative if you're seeking a cheap, environmentally friendly, and simple ride option! Of course, it can get a lot of power and speed.
How to ride a 500w electric bike safely and comfortably.
It can be enjoyable and economical to commute on an electric bike. It would help if you exercised some caution before riding, though.
When riding an electric bike, you should always wear a helmet. This is crucial if traveling on a freeway or a busy street.
It's important to check the battery before you ride. You must check the bike's battery before riding since electric bikes are battery-powered. You must charge them before boarding the ride if it is not sufficiently charged.
Keep a Safe Distance, please. In order to prevent any accidents, it is always important for e-bike users to keep a safe distance from other neighboring vehicles, especially when riding in urban areas. This is significant since it will speed up reaction time if you ride the quicker electric bikes.
Keep your cool and ask for assistance if you are ever in an accident. Call a tow truck or other emergency services instead of attempting to fix the bike yourself.
Conclusion
The 500w electric bike can be suitable if you seek an eco-friendly commuter vehicle. This electric-powered bicycle is ideal for quick commutes or short trips around town because it has a range of up to 60 miles. The 500w electric bike is also extremely affordable. Visit the SAMEBIKE for more details if you want to see this bike in person!
Comment