The 500w Electric Bike: How It Might Improve Your Life
Sep 29,2022 | SAMEBIKE
There are a lot of possibilities due to the electric bike industry's rapid growth. Fortunately, the information you need about the 500w electric bike and some of its advantages is covered in this post.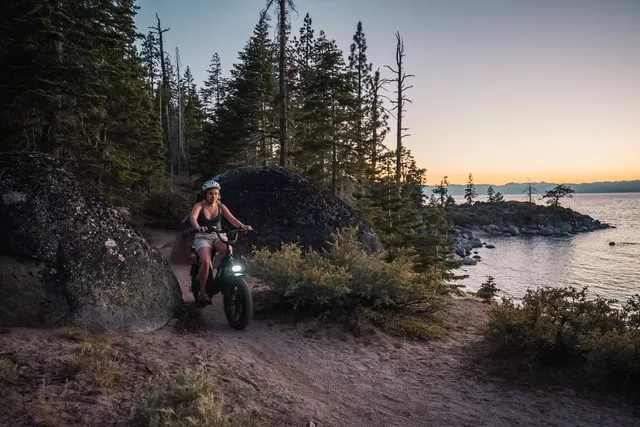 What exactly does a 500w electric bicycle mean?
For use on medium- to high-intensity routes, one sort of electric bike is the 500w model. These bikes typically have a motor output of 50 to 75 watts and a battery capacity of around 500 watts. It can propel you through life at a top speed of 25–35 km/h; ride effortlessly even uphill at 20 degrees.
For those looking for a powerful and economical electric bike, a 500w bike is a fantastic choice. Those who desire an electric bike to use for commuting to work or school are ideal.
Therefore, the 500w Electric Bike from SAMEBIKE can be the best choice if you're seeking a cheap way to communicate, save money, and lessen your carbon footprint.
What Benefits can a 500w electric bike Provide?
The 500W electric bike is a fantastic way to get around without worrying about maintaining a car. They can help you lessen your carbon footprint and are excellent for commuting. Electric bikes come in a wide variety of styles, and each one offers advantages over the others. The following are some of the most widespread advantages of riding an electric bike:
They are environmentally friendly - Electric bikes are far greener than autos. They don't emit any pollution and don't need gas.
They are cost-effective - Electric bikes are considerably less expensive than cars, making them a wonderful choice for shoppers on a tight budget.
They are practical - Electric bikes are considerably simpler to use than autos; there are no parking or traffic issues to be concerned about.
They are quiet - Electric bikes are significantly quieter than cars, which is advantageous if you wish to use them in residential areas.
They're simple to operate - Both novice and seasoned cyclists can easily operate electric bikes.
They can be utilized for a variety of activities, including commuting to work, conducting errands, and hiking.
Conclusion
The 500w electric bikes from SAMEBIKE are an excellent choice if you want to try out an electric bike. So the 500w might be the ideal e-bike for you if you're seeking one that satisfies all of your requirements. So why not try it out right now? I believe that it will not disappoint you!
Comment