The 350w Electric Bike: The Ultimate Commuter Bicycle
Sep 29,2022 | SAMEBIKE
Electric bicycles are becoming increasingly popular as they offer many significant benefits over traditional bikes. They're also perfect for commuters who are looking for a faster speed. In this article, find out everything you need about 350w electric bikes.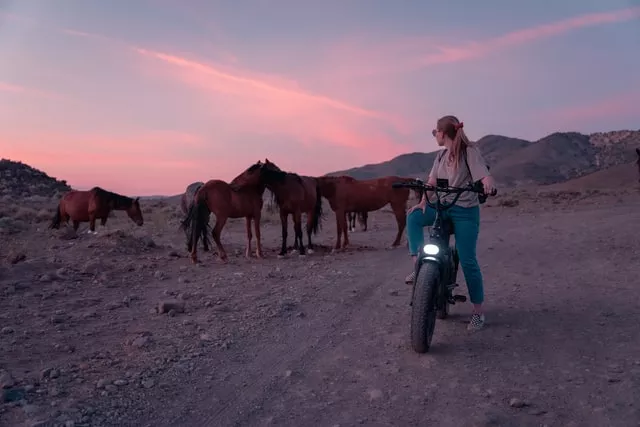 Why turn to a 350w Electric Bike?
Owning and riding an electric bike can be a great way to commute to work. Here are some benefits of owning and riding an electric bike:
1) 350w Electric bikes are environmentally beneficial. They are beneficial to the environment because they don't emit emissions.
2) Many individuals find that 350w electric bikes are significantly more pleasant than traditional bikes. However, electric bikes are more comfortable than traditional bikes when riding since you will not feel tired.
3) 350w Electric bicycles are quicker than conventional bicycles. It can power your life with a top speed of 25–35 km/h. You can ride comfortably even up hills that are 20 degrees. It's ideal for a life on the go because it gets you where you need to go quickly and stylishly, whether you're cruising to the coffee shop, going to the gym, or commuting to work.
What do I need to know about buying a 350w Electric Bike?
If you're looking for an environmentally friendly way to get around town, consider buying an electric bike. These bikes have 350w of power and can travel up to 35 km.
You need to know a few things before buying an electric bike. First, make sure you have a reliable motor. Second, be sure to test out the bike before you buy it. Finally, go for a quick ride around the block to ensure it's in good working order.
Electric bikes are great for commuting. They're quiet, efficient, and easy to use. Plus, they help reduce your carbon footprint. If you're interested in buying an electric bike, be sure to research the available models and choose the one that best suits your needs.
Conclusion
If you're looking for an environmentally-friendly way to go out for a commute or campus, the 350w electric bike from SAMEBIKE may be the perfect option for you! Not only is this bicycle powered by electricity, but it also has several other features that make it an exciting new commuting choice. With its sleek design and range of options, the 350w electric bike could be just what you need to take your commute from average to amazing. So why wait? Give the 350w electric bike a try today!
Comment