Some Reasons To Buy A 20 inch Folding Electric Bike From SAMEBIKE
Nov 07,2022 | SAMEBIKE
While the term "electric bike" might sound intimidating, it's an incredibly affordable and accessible mode of transportation that's perfect for any commute. If you're thinking about purchasing one, check out this list of reasons in favor of getting one from samebike: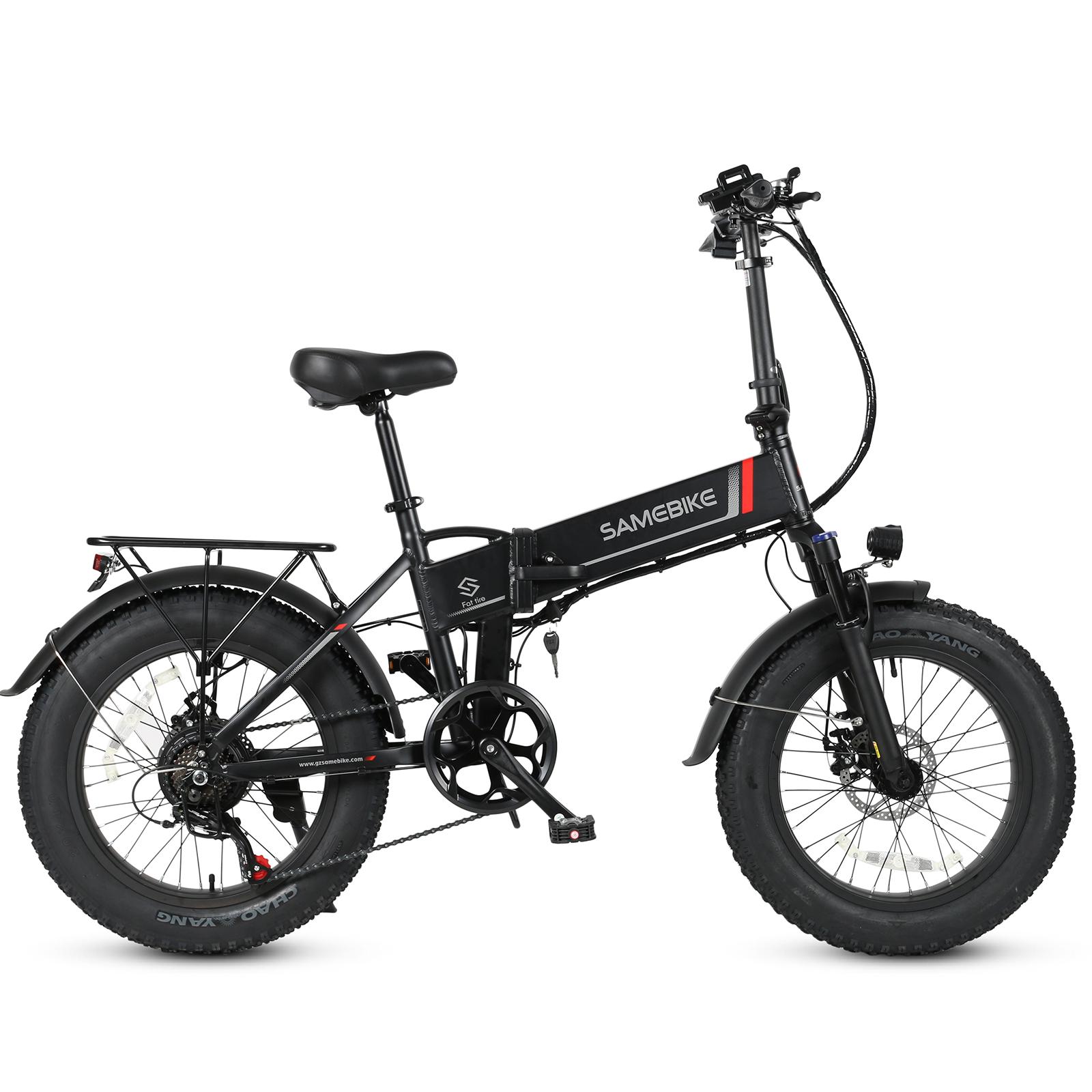 Why Choose SAMEBIKE 20 Inch Folding Electric Bike?
If you're looking for a great way to get around town, SAMEBIKE electric bike is a great option. Not only do they require no gas or oil, but they also have several advantages over traditional bikes. For example, they're quiet and fast. They also don't require any extra space to store, which is great if you're limited in space.
If these reasons aren't enough, consider the fact that 20 inch folding electric bikes are becoming increasingly popular. SAMEBIKE is one of the best 20 inch folding electric bike sales. SAMEBIKE has over 30 years of experience in making electric bikes, their products are affordable and reliable. Here are some reasons why you should buy a folding electric bike from SAMEBIKE:
1. Folding electric bikes are easier to store and transport than traditional bicycles. Because they fold up into small packages, folding electric bikes can be easily stored in a closet or attic. Additionally, because they don't require any additional assembly or maintenance, folding electric bikes can be transported easily by car or rail.
2. Folding electric bikes provide a more comfortable ride than traditional bicycles. Unlike regular bicycles, which often have fixed seats and cramped grips, folding electric bikes feature adjustable seats and comfortable grips that make them ideal for long rides.
How do I start buying an electric bike?
If you're in the market for an electric bike and you're not sure where to start, we've got some good news for you. Buying an electric bike isn't as hard as you might think it is. There are a few things that you just have to do to get started.
The first thing that you need to do is figure out what type of electric bike you want. There are three main types of electric bikes: folding electric bikes, mountain electric bikes, and road electric bikes. Each one has its own set of benefits and drawbacks, so it's important to decide which one is right for you before buying.
Next, make sure that you have a good understanding of how an electric bike works. You need to know how many volts the battery packs contain and how much power they generate. You also need to be familiar with the different components of your bike, like the motor and the throttle.
Finally, be sure to budget yourself appropriately for your new electric bike. Electric bikes can be expensive, so it's important to factor that into your decision-making process.
How Much Does It Cost to Buy a Folding Electric Bike?
Electric bikes are becoming more popular as they are seen as environmentally friendly and cost-effective. With prices starting at around $1,000, there is a wide range of options available to consumers. How much does it cost to buy a folding electric bike?
The price for a folding electric bike can range from around $1,000 to $2,500. The most expensive models typically have features such as hydraulic disc brakes and high-end components such as Shimano gears. In general, the more features a model has, the higher the price will be.
Some factors that may affect the price of a folding electric bike include its size and weight. Larger models will typically cost more due to their heavier weight and larger size. Weight also affects the speed and power of a bike, so heavier bikes will have better performance than lighter ones.
Overall, the price of a folding electric bike will vary depending on its features and size. Generally, the more expensive models are more feature-rich and offer better performance.
Which Bikes Are Available to Buy at Samebike?
At SAMEBIKE, we offer a wide range of folding electric bikes that are perfect for a variety of needs and uses. Whether you're looking for an urban commuter electric bike, a recreational mountain electric bike, or a reliable e-bike for commuting, we've got you covered.
If you're in the market for a folding electric bike and haven't found what you're looking for yet at SAMEBIKE, don't worry! We continuously update our inventory with the latest models and updates so be sure to check back often.
Comment