Select Your Match With the Best 20-inch Electric Bike
Sep 29,2022 | SAMEBIKE
People with limited room and a tight budget should choose mini-electric bikes like 20-inch electric bikes from SAMEBIKE. In the following, discover the excellent 20-inch electric bike from SAMEBIKE.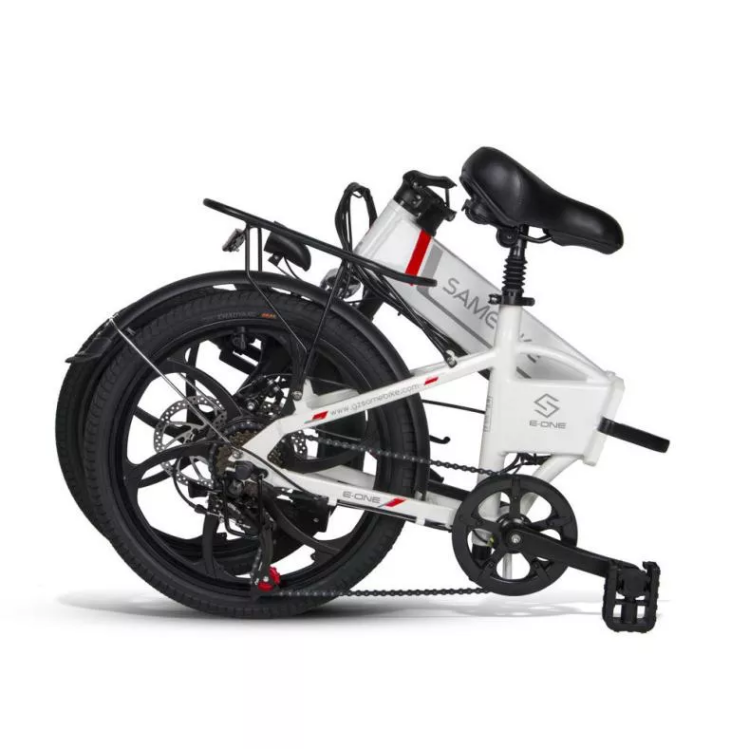 20-inch Electric Bikes
The 20-inch electric bike is smaller than a typical bike. They are ideal for working folks who want to commute. For those who live in small apartments or houses, they also provide excellent transportation choices.
Why Would People Be Desirable For a 20-inch electric bike?
For several reasons, you might want to think about purchasing a tiny electric bike like a 20-inch type. Miniature electric motorcycles are highly portable, to begin with. They are portable and ideal for use in cities and other urban settings because you can take them everywhere you go. Furthermore, 20-inch electric bikes are excellent for commuting. They offer a practical means of getting around town and are ideal for usage in residential areas because they are typically quieter than conventional cycles.
20-inch electric bikes are a viable option if you're seeking something green. Small electric bicycles run solely on batteries. Mini electric bikes are also typically inexpensive, making them a fantastic choice for those on a tighter budget.
Which Brands Worth Your Investment?
You might select one from SAMEBIKE, a market leader in the electric bike sector that produces high-quality goods at incredibly low prices. The top electric bikes from SAMEBIKE are currently ruling the roads of more than 35 nations as they grow. SAMEBIKE offers a test ride that you can take on your own at their offline stores before placing an order. Suppose the bike meets your needs. The one-year warranty offered by SAMEBIKE extends to e-bikes purchased through these offline channels as well.
Conclusion
Finding the ideal 20-inch electric bike might be challenging, but we have put together this guide to assist you. Information on features to consider is provided. We hope that after reading this advice, you will be able to pick the ideal electric bike for your requirements and have pleasure in riding it for many years to come. You are welcome to choose at SAMEBIKE if you are interested.
Comment