SAMEBIKE Provides Fat Tire Electric Mountain Bike
Nov 07,2022 | SAMEBIKE
You don't have to worry about the extra weight on your ebike when you're riding up and down a steep slope or getting around tight corners - with a
fat tire electric mountain bike
from
SameBike
, you'll be able to go anywhere you want!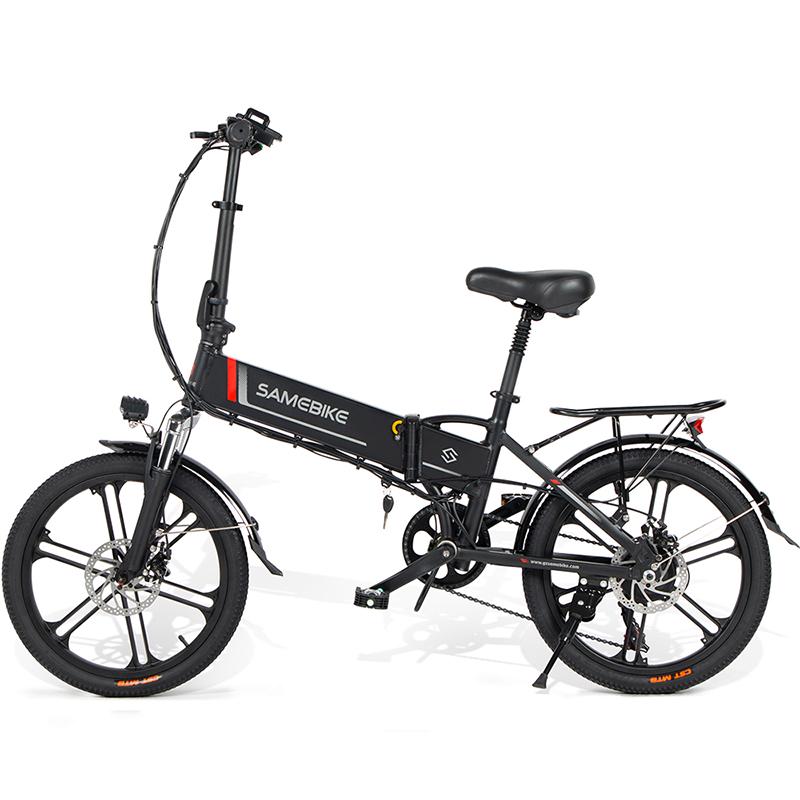 What do you get with a Fat Tire Electric Mountain Bike?
Fat Tire electric bikes are known for their amazing power and durability. They can take you up to 28 mph, allowing you to cover more ground in a shorter amount of time. With a range of options available, SAMEBIKE has the perfect fat tire electric bike for you. You can choose between a mountain electric bike and an urban electric bike, both of which come with fat tires and powerful motors. The mountain electric bike has more downhill capabilities while the urban electric bike is better suited for city riding. Either option offers great value and allows you to experience the thrill of riding on the electric mountain bike without having to worry about maintenance or repair.
Why should you buy from SameBike?
If you're in the market for an electric mountain bike, SameBike is a great place to start. They have a wide selection of ebikes, from beginner-friendly models to more advanced options. Plus, their prices are very reasonable.
Another reason to buy from SameBike is its dedication to sustainability. All of their ebikes use eco-friendly materials and production processes, which makes them good choices for the environment.
Shipping Services for your new bike
If you're in the market for a new mountain bike, SameBike has you covered. With an expansive selection of electric mountain bikes, SameBike can help you find the perfect ride for your needs.
SameBike offers free shipping on all orders over $99, and they also offer discounted shipping rates for multi-item orders. If you're looking to buy a new ebike but don't want to break the bank, SameBike is your go-to choice.
Conclusion
SAMEBIKE is excited to introduce its newest product, the Fat Tire Electric Mountain Bike. This electric mountain bike is perfect for those who are looking for a high-quality, reliable fat tire mountain bike that will provide them with plenty of power and performance while they ride. With a top speed of 30 mph and an easy-to-use controller, this electric mountain bike is sure to make your cycling experience enjoyable and exciting. If you're in the market for a new fat tire electric mountain bike, be sure to check out SAMEBIKE's selection today!
Comment