SAMEBIKE Provides Affordable Electric Mountain Bikes For Sale
Nov 07,2022 | SAMEBIKE
If you're looking for an affordable electric mountain bike, look no further than SAMEBIKE, the website that's providing E-bikes to people who want to get outside and enjoy some fresh air without breaking the bank! Good news, SAMEBIKE electric mountain bikes for sale now.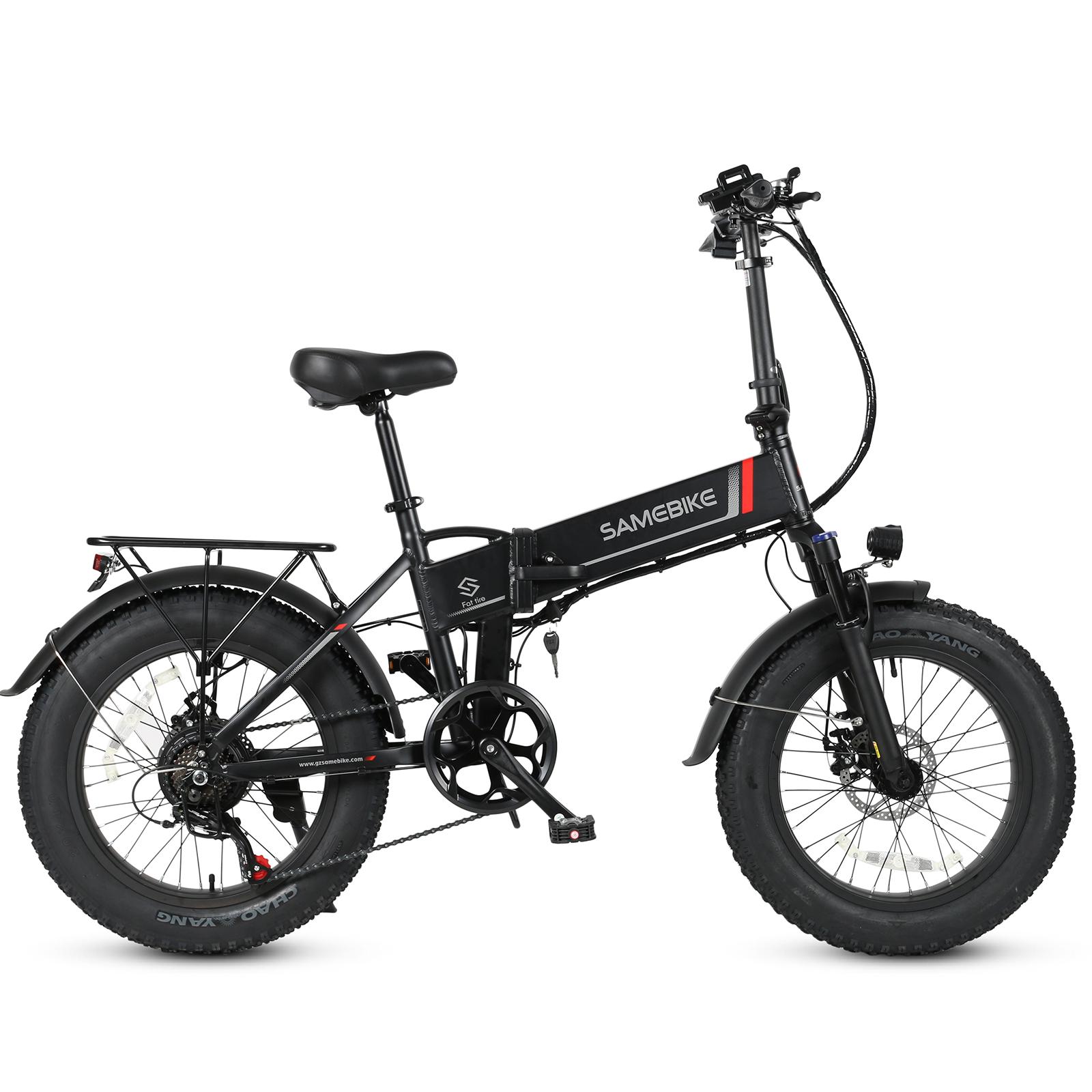 What is the Samebike?
The Samebike company provides affordable electric mountain bikes for sale. They've got models for all skill levels and budgets, from entry-level bikes for beginners to high-end models for experienced riders.
The Samebike team is passionate about its products and takes pride in providing top-quality electric mountain bikes at an affordable price. They offer free shipping on all orders over $1000, and they offer a 30-day money-back guarantee if you're not satisfied with your purchase.
Whether you're a novice rider looking for an affordable way to get into mountain biking or an experienced rider looking for an upgrade option, the SAMEBIKE lineup has something for you. Their electric mountain bikes are reliable, comfortable, and easy to ride, so you'll be able to take them anywhere you want without fear of getting frustrated or stranded.
Benefits of Electric Mountain Bikes
Electric mountain bikes offer a great way to get around without having to spend a lot of money. They are also very reliable, which is why they are becoming so popular. There are a lot of benefits to using an electric mountain bike, some of which are listed below.
First and foremost, electric mountain bikes are much more reliable, so you won't have to worry about them breaking down on you during your ride.
Another benefit of using an electric mountain bike is that they provide a really smooth ride. This is because they use motors instead of traditional gears, which makes them much easier to pedal. This means that you will be able to cover longer distances with less fatigue than if you were using a regular mountain bike.
How Does An Electric Mountain Bike Work?
An electric mountain bike works just like any other bike, but with one big difference- it uses electricity to power the motor. That means you can ride without ever having to worry about pedaling, and all you need is a battery pack to take you where you want to go.
There are a few different types of electric mountain bikes on the market, so it's important to decide which one is right for you. If you're looking for an affordable option, a standard e-bike might be the best choice. But if you're looking for something that will give you more versatility and power, an electric mountain bike with an electric assist might be a perfect choice. These electric mountain bikes have ranges of up to 60 miles and are capable of reaching top speeds of over 30 mph. They also have powerful motors that make them very easy to pedal, even when using heavy gear.
If you're interested in buying an electric mountain bike, there are a few things to keep in mind. First, make sure you have enough money saved up so that you can afford the purchase price and the additional costs associated with owning an electric mountain bike- like batteries and charging stations. Second, make sure you know what type of terrain your ebike is going to be used on- if it's going to be used mainly on flat ground or hillsides. And finally,
Benefits of Riding an Electric Mountain Bike
The electric mountain bikes that are available for sale on the Samebike website offer a variety of features that make them ideal for commuting. Many of the models come equipped with high-capacity batteries that allow riders to cover longer distances without having to worry about being stranded without a means of getting back home.
The fact that electric mountain bikes are so affordable makes them a great option for those who want to commute to work or school. Most models cost less than $2,000, which means that they're not out of reach for most people.
Comment