Samebike provides 500W Foldable Electric Bike
Nov 07,2022 | SAMEBIKE
Electric bikes are an incredibly popular form of transportation for people who live in large cities and are looking for a more interesting way to commute than public transport. However, electric bikes can be quite pricey which is the reason why many of them have been adapted into folding electric bikes. In this blog article, find out everything you need to know about SAMEBIKE's
500W folding electric bike
!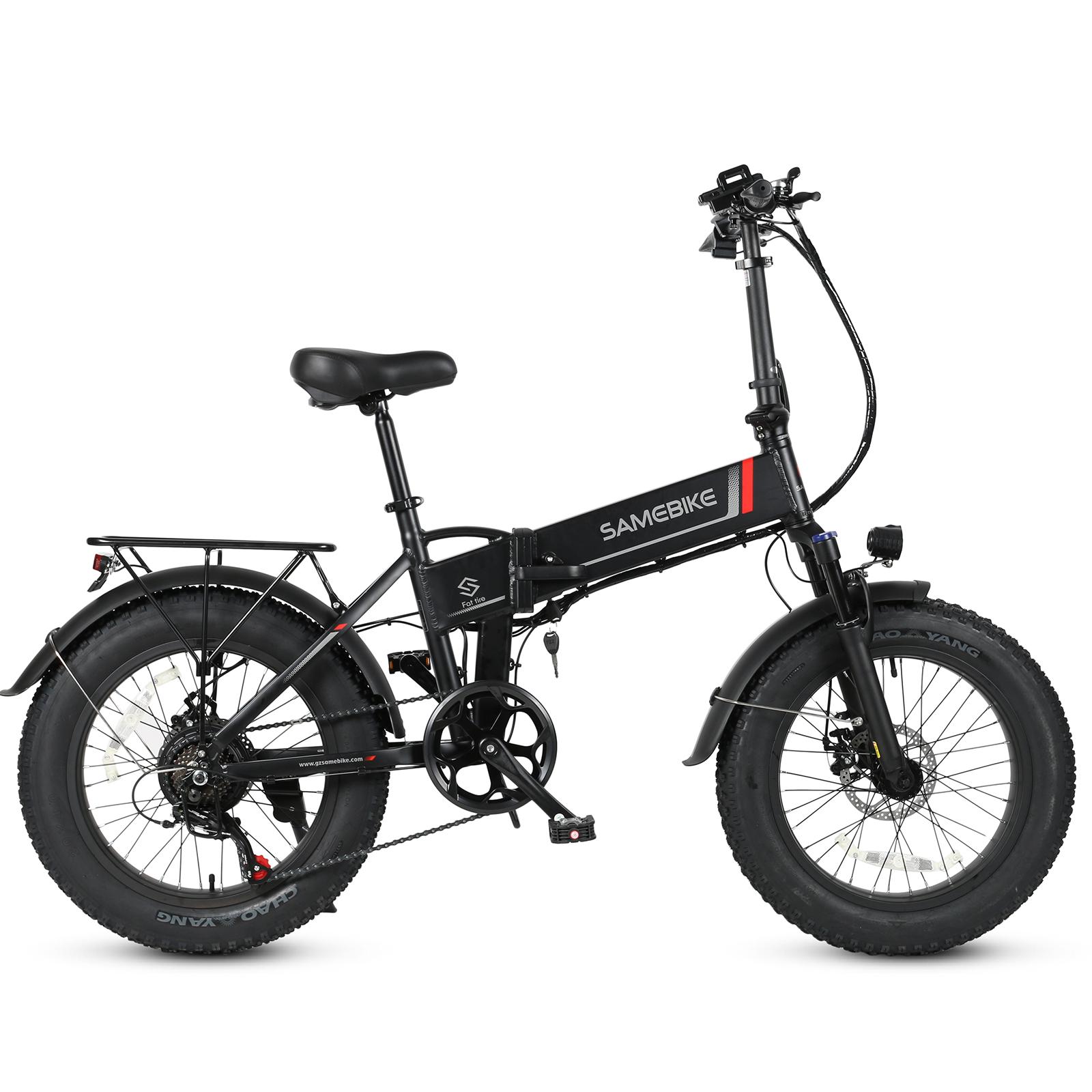 What is a folding electric bike?
A folding electric bike is a type of electric bike that can be folded up for storage. They are very popular with people who want to ride their electric bikes in an easy way, but they also have some benefits over regular electric bikes. Folding electric bikes are cheaper to buy and operate, and they're easier to store than regular electric bikes. They're also more comfortable to ride because they have more stable platforms and less weight on the pedals.
How does it work?
The Samebike provides 500W foldable electric bike that is a great option for those looking for an easy and convenient way to get around. The 5000w ebike can reach speeds of up to 20 mph, making it the perfect option for city cycling or commuting. The electric bike also features a range of 10 miles, which should be enough to cover most trips. Finally, the folding electric bike is easy to fold and store away when not in use, making it a great option for those tight spaces.
Why should you get one?
There are many benefits to owning an electric bike. Not only does it help save you money on your fuel costs, but it also has several health benefits. For one, riding an electric bike can help improve your fitness level. Electric bikes are also more environmentally friendly than a gasoline car, as they don't produce any emissions. Finally, they're easier and faster to get around on than traditional bikes, making them great for commuting.
If you're thinking of buying an electric bike, there are a few things to consider. First, you should decide what type of electric bike you want. There are two main types of electric bikes: mountain electric bikes and road electric bikes. Mountain electric bikes are designed for off-road use, while road electric bikes are designed for on-road use. Then, you need to decide how much money you want to spend on the ebike. Prices range from around £1,000 to £6,000 depending on the model and feature offered.
Things to Consider Before Buying an Electric Bike
There are a few things you need to consider before buying an electric bike.
-How much power do you need?
-How comfortable do you want the electric bike to be?
-How much money are you willing to spend?
When it comes to power, most electric bikes range from 250 watts up to 1000 watts. The more power your bike has, the faster you can go. However, if you're not used to riding a fast bike, you may find that the extra power is too much and you end up getting tired sooner. If this is the case, then choose a lower-wattage electric bike.
Another thing to consider is how comfortable the ebike will be. Some people prefer full-suspension ebikes because they are more comfortable than traditional bikes. Others prefer fixed-gear ebikes because they are easier to control and don't bounce as much when you ride them. Again, it all comes down to personal preference.
Finally, price is always a factor when it comes to picking an electric bike. You don't have to break the bank to get an excellent ride; there are plenty of affordable options out there. Just make sure that whatever choice you make is one that you're happy with for years to come!
Comment