Samebike Offers Electric Off-Road Bikes
Nov 07,2022 | SAMEBIKE
If you're looking for an electric off-road bike, but want to be able to ride it on the road, look no further than Samebike. Electric off-road bikes designed by
SAMEBIKE
for riding on-road and off-road trails perfectly match the needs of different customers.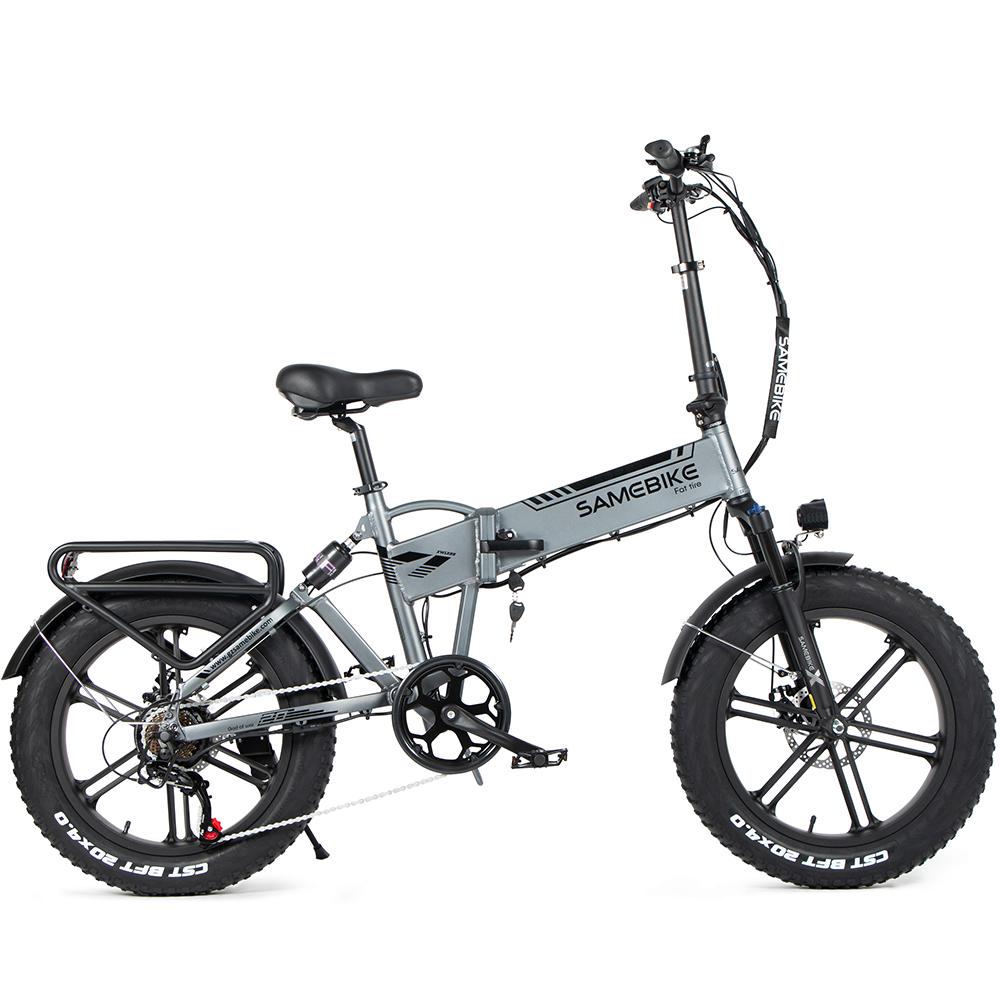 What is the Samebike Brand?
The Samebike brand is a famous, electric off-road bike company that is gaining popularity for its unique and innovative products. Samebike electric bikes use state-of-the-art technology to deliver an unforgettable riding experience.
As a pioneer in e-biking, Samebike electric bikes offer a thrilling and sustainable off-road experience that can be enjoyed by riders of all levels of experience. This makes Samebike ebikes perfect for exploring scenic trails, conquering challenging mountain climbs, or just having some fun on the open road.
Samebike electric bikes are also great for commuting, as they are quiet and efficient. Plus, with their durable construction and high-quality components, Samebike electric off-road bikes will last you years of reliable riding.
So what are you waiting for? Start exploring the world of Samebike electric off-road bikes today!
Electric bikes are becoming more popular as they offer cleaner emissions and a lot of fun. The samebike company makes an electric off-road bike that is perfect for those who love the outdoors.
The Samebike electric off-road bike has a range of up to 50 miles and can reach speeds of up to 25 mph. It features a built-in battery, hydraulic disc brakes, and adjustable suspension.
The samebike electric off-road bike is designed for both indoor and outdoor use, making it perfect for all sorts of adventures. It's also great for commuting, as it offers a smooth ride and low emissions.
Conclusion
Looking for an electric off-road bike? Look no further than Samebike! They offer a wide variety of models designed for all levels of rider, and they come with a range of features that make them perfect for adventurers and thrill seekers. Whether you're looking to explore the backcountry or hit the trails, Samebike has the right electric off-road bike for you. Plus, their customer service is outstanding, so don't hesitate to reach out if you have any questions about their ebikes or services. Thanks for reading!
Comment