Samebike Introduces New Line of Electric Bike: SAMEBIKE XWC05
Nov 07,2022 | SAMEBIKE
When it comes to fat tire electric bikes, the options can be overwhelming. There are many different companies and brands that offer different types of bikes, but there is one type that has been gaining popularity recently. The newest incarnation of this popular kind of ride is the samebike - a line of electric bikes designed for adults. If you're looking for an electric bike that's a little more sophisticated than most, then we may have found the
SAMEBIKE XWC05
for you!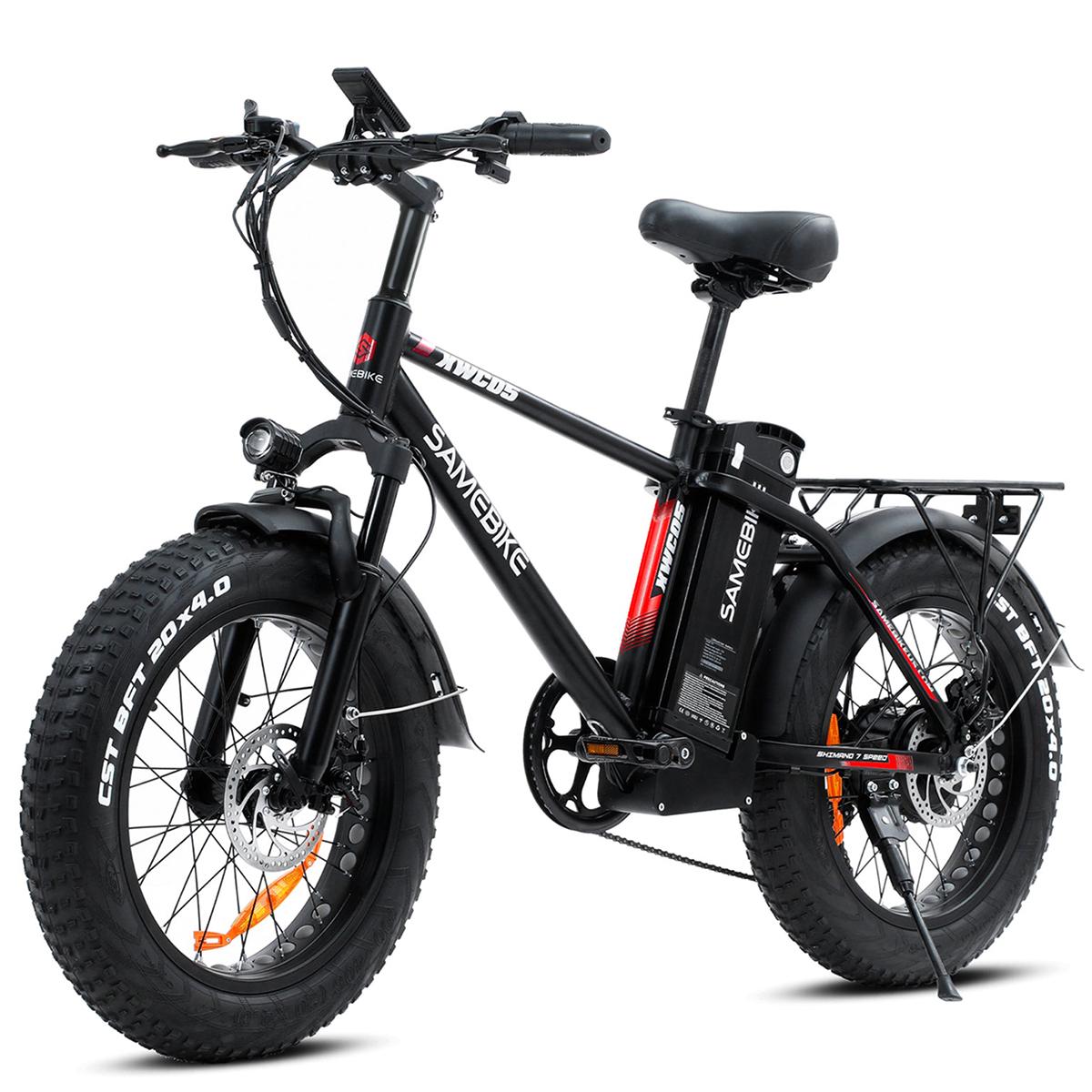 Introduction
The Samebike team is dedicated to making commuting easier and more enjoyable. They've created an eco-friendly and sustainable product that's ideal for those looking for a convenient way to get around town without worrying about the environmental impact of their transportation.
1. What is the operation of the Samebike electric bike?
The Samebike electric bike is powered by a long-lasting battery that can reach speeds of up to 20 miles per hour. The bike has a front and rear brake, allowing it to stop on a dime no matter how congested the streets become.
2. What are some of the characteristics of the Samebike electric bike?
The Samebike electric bike has a comfortable seat, adjustable handlebars, and a fashionable design that will set you apart from the crowd. In addition to its practical features, the fat tire electric bike has an impressive environmental footprint: it emits no emissions and makes little noise while riding.
What are the specials of SAMEBIKE XWC05?
Samebike is pleased to announce the release of its new electric bike line, the SAMEBIKE XWC05. This stylish and affordable option is ideal for both commuters and recreational riders.
The SAMEBIKE XWC05 has a 500-watt motor that provides pedal assistance up to 20 mph. It also has a top speed of 20 mph and an LED headlight. The fat tire electric bike's comfortable seat and adjustable handlebars make it simple to ride. Furthermore, its small size makes it ideal for city living or travel.
Looking for a cheap and dependable electric bike? Take a look at the SAMEBIKE XWC05!
How to buy the SAMEBIKE XWC05?
Samebike has you covered if you're looking for an affordable, dependable, and easy-to-ride electric bike. The new SAMEBIKE XWC05 fat tire electric bike line is ideal for commuters and anyone looking for a comfortable ride without breaking the bank. They also have a slew of features that set them apart from the competition.
To purchase a SAMEBIKE XWC05, go to the samebike website or one of their authorized dealers and choose your preferred color and size. After you've made your purchase, simply take your new fat tire electric bike home and begin enjoying all of its wonderful features!
Conclusion
Samebike is pleased to introduce its newest electric bike, the SAMEBIKE XWC05. This fat tire electric bike was created with comfort and convenience in mind, with several features that make it an excellent choice for those looking for an all-in-one e-bike solution. This fat tire electric bike has everything you need to get around town quickly and easily, from its intuitive touchscreen navigation system to its powerful motor.
Comment