SAMEBIKE Electric Mountain Bikes For Sale: A Clear Choice Of Power And Performance
Dec 01,2022 | SAMEBIKE
The SAMEBIKE electric mountain bikes for sale are the best choice to replace your old bike. With stunning design and amazing performance, there is no reason not to choose a SAMEBIKE electric mountain bike.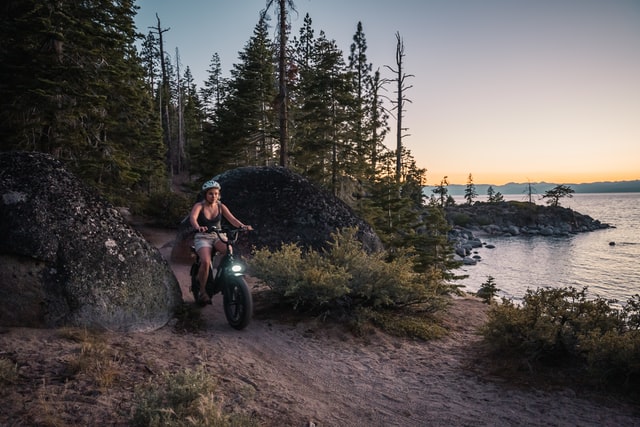 The Power and Performance of Electric Mountain Bikes
Greater Power: Electric mountain bikes offer more power than traditional mountain bikes. They can take you up to 28 mph, allowing you to cover more ground in a shorter amount of time.
Easier To Ride: The handlebars of electric mountain bikes are equipped with LCD displays that make it simple to keep an eye on your speed, pedal assist level, and battery life. This feature makes it even simpler to ride comfortably and safely because it is situated in a prominent area that is simple to view while you are riding. This means that you can get out there and explore the trails without having to worry about how difficult the terrain is going to be.
Smooth Ride: Electric mountain bikes provide a smoother ride than traditional Mountain Bikes. Even at 35 degrees uphill, the 7-speed gear can provide you enough speed so that you never have to worry about how far you have to go or how frequently you will pass busy traffic.
Safety Precautions for Riders
Electric mountain bikes (EMB) are gaining in popularity as a safer and more environmentally-friendly form of cycling. EMBs are powered by an electric motor, which offers riders great power and performance choice.
When choosing an EMB, it is important to consider the safety precautions that need to be taken when riding one. Following these simple safety tips will help keep you safe while out on the trails:
1. Make sure a well-maintained bike. Make sure the bike you choose is in good condition and has been properly serviced.
2. Always wear a helmet when riding an EMB. Not only will this protect your head from impact, but it will also keep you safe from falls if you do lose control of your bike.
3. Stay alert while riding an EMB. Stay alert and be prepared for unexpected turns or obstacles on the trail. If something happens that makes you uncomfortable, stop and wait for assistance from someone else on the ride or flag down help from someone nearby.
Conclusion
Electric mountain bikes (EMBs) are quickly becoming one of the most popular types of ebikes on the market. We have the best SAMEBIKE electric mountain bikes for sale. Not only do they offer a great riding experience, but they also come with a number of benefits that can make them perfect for anyone looking to increase their power and performance. If you're interested in purchasing an EMB, be sure to browse SAMEBIKE selection and find the perfect electric mountain bike for you. We guarantee that you won't be disappointed!
Comment