Safe Riding Techniques for Electric Bikes
Sep 29,2022 | SAMEBIKE
The number of electric bike models is constantly growing, as is their popularity. As a result, the following fundamental query is raised frequently: How can I ride an electric bike outdoors safely and comfortably? If you are interested, this article is an attraction for you!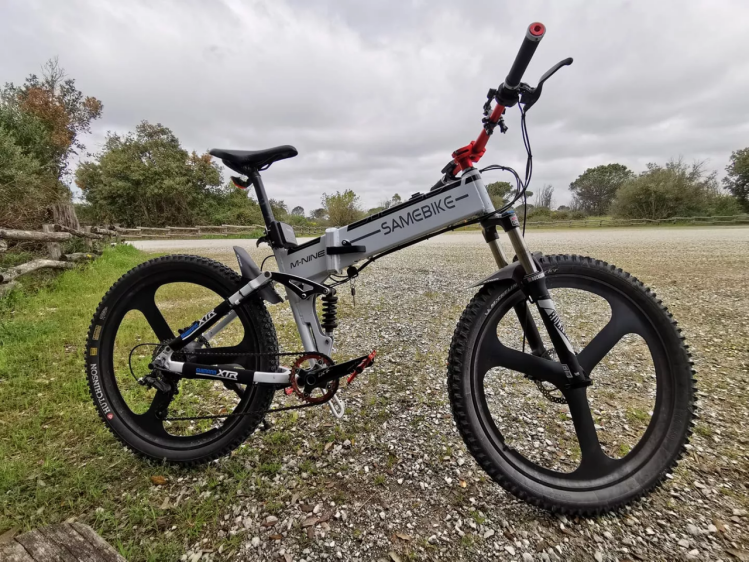 Introduction to the electric bike
Bicycles that employ an electric motor to aid movement are called electric bikes. They are run on a battery that can be recharged using an electrical outlet. Electric bikes are a terrific way to go about town or for errands and commutes. In particular, if you want to avoid the inconvenience of parking and find a location to cycle, they're perfect for recreational riding.
Safety Measures
Even though riding an electric bike might provide more convenience for you, there are still many things to be mindful of. Following are some safety recommendations for using an electric bike:
Constantly equip a helmet. This is crucial for your safety and to guard against being hit in the head by a bike or another vehicle.
Maintain vigilance and be mindful of your surroundings. Even though you could move along the road more swiftly on a typical bike, the electric motor can still produce much power. If you need to stop or avoid traffic, be ready to take action.
When using an electric bike, abide by traffic laws. Just like any other type of bicycle, it's crucial to follow all traffic regulations when riding an electric bike. Avoid riding in congested locations where accidents are more likely to occur, sharing the road with cars, or on the sidewalk.
Before you begin riding, make sure your battery is fully charged. You must check the bike's battery before riding since electric bikes are battery-powered. You must charge them before boarding the ride if it is not sufficiently charged.
Conclusion
An electric bike ride can be thrilling and enjoyable. However, it's crucial to remember that you should always take a few safety precautions whenever you ride one. If you follow these suggestions, you should be able to enjoy cycling around outdoors without being concerned about getting hurt. If you're interested, SAMEBIKE should definitely be your reliable partner.
Comment