New Line Of Electric Bikes From SAMEBIKE: SAMEBIKE XWC05
Dec 01,2022 | SAMEBIKE
The SAMEBIKE XWC05 is a new line of all-terrain electric bikes by SAMEBIKE. SAMEBIKE, a brand of adult-specific electric bikes, is the most recent iteration of this well-liked mode of transportation. We might have found the SAMEBIKE XWC05 for you if you're seeking for an electric bike that's a little more complex than others. With an aluminum frame, Shimano 11-speed gears, a high rotating-speed brushless motor, and torque, it is one of the most impressive bikes.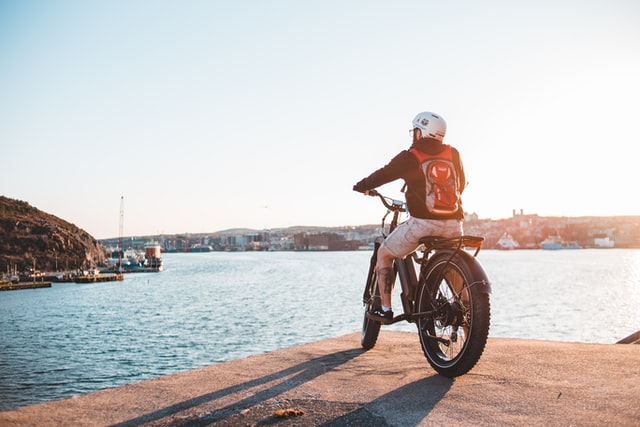 What unique features does SAMEBIKE XWC05 offer?
SAMEBIKE is pleased to announce the release of its new electric bike line, the SAMEBIKE XWC05. This stylish and affordable option is ideal for both commuters and recreational riders.
The SAMEBIKE XWC05 has a 750W rotating-speed brushless motor that brings you strong power to cruising or commuting.
SAMEBIKE XWC05 comes with all-terrain tires. All-terrain tires provide better grip and traction in gravel, sand, and mud. It plays an important role in your riding experience whether you are riding on the road or off-road
SAMEBIKE XWC05 has a custom S830 LCD display, which is easily viewable. You can learn all the information about the whole electric car above. Enjoy your ride to the fullest!
Looking for a cheap and dependable electric bike? Take a look at the SAMEBIKE XWC05!
The SAMEBIKE XWC05: Where can I buy one?
If you're searching for a cheap, durable, and simple-to-ride electric bike, Samebike has you covered. The new SAMEBIKE XWC05 range of electric bikes with fat tires is perfect for commuters and anyone searching for a comfortable ride without breaking the budget. They also include a ton of features that make them stand out from the competitors.
Visit the SAMEBIKE website or one of their approved dealers to acquire a SAMEBIKE XWC05 in your selected color and size. You may immediately start enjoying all of your new fat tire electric bike's fantastic features after making your purchase by taking it home!
Conclusion
SAMEBIKE XWC05 is a new line of electric bikes that brings you the best features and performance in the industry. With a range of up to 28-55 miles per charge, this bike is perfect for commuting or long rides. The bike also has an intuitive LCD display that makes it easy to ride, navigate, and monitor your progress. If you're looking for an electric bike that's both stylish and powerful, SAMEBIKE XWC05 is the brand for you!
Comment